AC Milan to raid Napoli, two players for January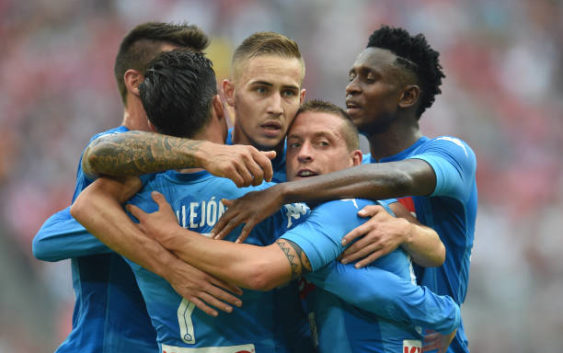 AC Milan aim to bring new midfielders at San Siro 
and Leonardo has targeted two Napoli starlets for January.
The Napoli-Milan axis can continue. The arrival of Pepe Reina, other former Azzurri players like Gonzalo Higuain and Ivan Strinic and now also a possible new track for January. Not to mention that Napoli sporting director Cristiano Giuntoli, whose contract expires in a few months, is close to join the Rossoneri for next season.
Now, there may be a direct operation between the two clubs. According to Calciomercato, the Rossoneri are following closely two Napoli players, Amadou Diawara and Marko Rog. Two talents with undeniable qualities but who are struggling under the new management of Carlo Ancelotti. President Aurelio De Laurentiis counts a lot on them but the protagonists themselves could push for a goodbye in the January transfer window. Diawara is in fact obscured by Marek Hamsik adapted as regista while Rog is closed by an inexhaustible Allan.
If for the former Bologna midfielder there could be problems on agreeing a transfer fee it could be much easier to land the 23 year old Croatian. For the former Dinamo Zagreb it seems that Napoli are open to consider even a loan move.
The young central midfielders could be two important reinforcements for Gennaro Gattuso in 2019. Amadou Diawara would represent a real alternative to Lucas Biglia. Jose Mauri gave some good signals against Dudelange but the feeling is that management continues to not seriously consider him. The 21 year old defensive midfielder of Napoli offers more game vision and muscles than the Argentine. A dam, if necessary, good to break the opponent actions and start a counter-attack quickly.
Marko Rog instead would alternate with both Frank Kessie and Giacomo Bonaventura. Accustomed to playing on both sides, Napoli's gem would bring more quality and dynamism compared to Andrea Bertolacci increasingly on the edge, and a Tiemoue Bakayoko still to be discovered.
However, specifies Calciomercato, at the moment there is no negotiation between the two clubs. AC Milan remain vigilant, aware about the bitterness and disappointment around the two players. The Rossoneri must also considered that the two midfielders would ask for a leading role in the event of a transfer. A guarantee that, to date, Rino can not offer.