Lazio president confirms crazy offer from Milan for Milinkovic-Savic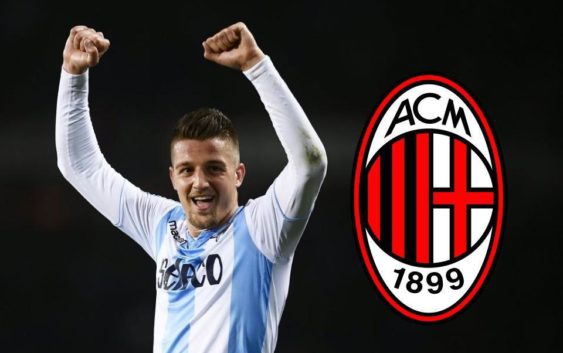 MILAN TRANSFER NEWS – The catchphrase of the last days of the summer transfer market at Casa Milan had a name and a (double) surname: Sergej Milinkovic-Savic. The Rossoneri pressed for the signing of the 23 year old midfielder but without success.
Lazio's star midfielder was one of the most wanted players in the summer, in Italy and abroad. After the appointment of Leonardo as technical director, the Rossoneri made several attempts and contacts both with the Biancoceleste club and with the player's entourage to try and set up a negotiation.
In the end, nothing was done. On 17 August AC Milan's transfer market campaign closed with eight signings but without the purchase of the Serbian international, who remained at Lazio also due to the exigent demands of Claudio Lotito. Lazio president has always admitted to value Milinkovic-Savic no less than 120 million euros, a difficult figure to please.
Today, however, president Lotito himself revealed in an interview with Il Tempo a behind-the-scenes that dates back just before the end of the transfer market in Italy: "At the beginning of summer I made a pact with Inzaghi, I promised him that Milinkovic would not be sold this summer. Then, on 17 August, an Italian team presented me an indecent offer which, honestly, was practically impossible to refuse, but I had made a promise and in only 24 hours I had no way of finding a substitute".
A revelation that could concern precisely AC Milan. At that time the Rossoneri were the only club seriously negotiating the purchase of Milinkovic-Savic. Leonardo proposed a loan move of 40 million euros with the option to buy for an additional 80. That would bring the total figure at 120 million and would have made the 23 year old midfielder the most expensive transfer in the history of Serie A. Perhaps Leonardo has just postponed it for next summer.