AC Milan new signing backed for success by De Bruyne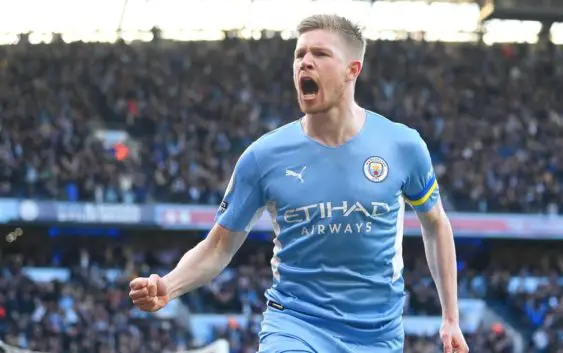 The AC Milan new attacking midfielder has immediately made an impression at San Siro with his elegance, class and passing.
AC Milan spent the majority of the summer transfer window trying to convince Club Brugge to part ways with Charles De Ketelaere. A tense period of negotiations followed and at one points it seemed like the deal was definitely off. Thankfully, AC Milan managed to secure the services of De Ketelaere.
The Belgian attacking midfielder has already made a big impression on the Rossoneri fans. After two substitute appearances, Charles finally made his first minute debut. The 21-year-old set up Rafael Leao's first goal and provided an exquisite assists that unfortunately was not transformed in goal by Kalulu.
At the same time De Ketelaere has been backed for success at San Siro but none other than Manchester City superstar Kevin De Bruyne. The two are teammates in the Belgian national team and the local press has tipped De Ketelaere as the heir of Kevin De Bruyne.
"Charles is a very good boy. I have played with him together in the national team and I am very happy for his transfer to AC Milan. It was a good transfer and I hope he can do well and that he can help us with Belgium.", said De Bruyne.
AC Milan spent a record fee of 36 million euros to buy De Ketelaere from Club Brugge. The elegant attacking midfielder became the most expensive outgoing transfer ever in the Belgian league history and at the same time one of the most expensive signings in AC Milan's history.
---
READ MORE: AC Milan sign German starlet