AC Milan to make offer for RB Leipzig striker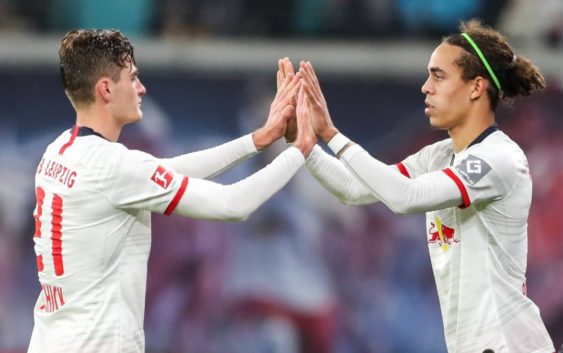 With Red Bull Leipzig unlikely to exercise their option on Patrik Schick, AC Milan could be looking to profit from their reluctance.
Patrik Schick's name remains on the radar of AC Milan as one of the candidates to reinforce the attack. The Czech forward comes from a very positive season with Red Bull Leipzig but his future is still to be deciphered. He is owned by Roma but is not part of their plans and for budget needs the 24-year-old must be sold this summer.
According to reports by Calciomercato, Schick's future will depend on Red Bull Leipzig. The Germans have not exercised their 29 million euros option to sign Schick on a permanent transfer but are reportedly ready to launch a new offer.
Red Bull Leipzig are offering Roma the renewal of the loan agreement for another season with the obligation to buy set in 2021. The Giallorossi have not expressed their opinion yet as they are looking to close his permanent transfer this summer or else will be forced to sell other important players. Nevertheless, Roma expect to hear from the Rossoneri soon.
AC Milan are seriously interested in Patrik Schick and believe in his potential. The Rossoneri were informed about the recent developments through the entourage of the footballer born in 1996.
Schick remains a concrete alternative for the Milan attack but the club is in no hurry. The management awaits the end of the season and will make an offer for Patrik in August when the appointment of Ralf Rangnick becomes official.
With the departure of Zlatan Ibrahimovic practically assured the Rossoneri will be looking to bring in two new centre forwards in the summer. Besides Schick, the other names being considered are those of Luka Jovic, Dusan Vlahovic and Gianluca Scamacca.
---
READ MORE: AC Milan have 3-names list to replace Ibrahimovic