AC Milan's plan to buy Andre Gomes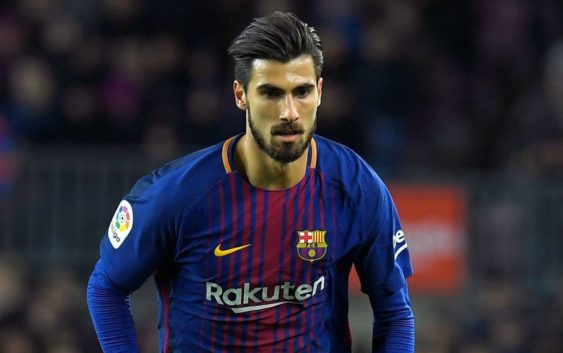 AC Milan are serious in their attempt to purchase Andre Gomes from Barcelona and s.d. Mirabelli has already 
envisioned 
a plan to snatch him.
Waiting for good news on the corporate front and to know the sanctions or restrictions that UEFA will inflict on the Rossoneri as part of the Settlement Agreement regime, Massimiliano Mirabelli is already thinking about the summer transfer market. One of the priorities of AC Milan, as reported by Tuttosport, is the sale of Carlos Bacca, a player who is no longer part of the club's plans.
If Villarreal were to sign the Colombian striker on permanent basis, thus exercising their buyout option, the fresh money that would be added to the Rossoneri coffers will be reinvested again on the market. However, the Spaniards consider the agreed fee of 15.5 million euros set last summer as too high. As mentioned, Bacca is no longer part of AC Milan's plans for the future and the club is ready to grant a small discount. A deal be reached at around 12 million euros. With this money, Mirabelli could officially open the hunt for Andre Gomes, the Portuguese midfielder of Barcelona.
With the small treasure obtained from the sale of the Colombian, the Rossoneri sports director could present himself in Spain asking for the loan of the 24 year old central midfielder and a future transfer fee of 20-25 million euros. His compatriot Andre Silva is willing to help the red and black club in their pursuit. However the Rossoneri must careful: in the footsteps of Andre Gomes there is also Liverpool, which has an economic strength superior to that of Milan to conclude a deal in no time. Decisive is this negotiations will be the will of the player.
---
---