AC Milan's plan for Szoboszlai after Rangnick collapse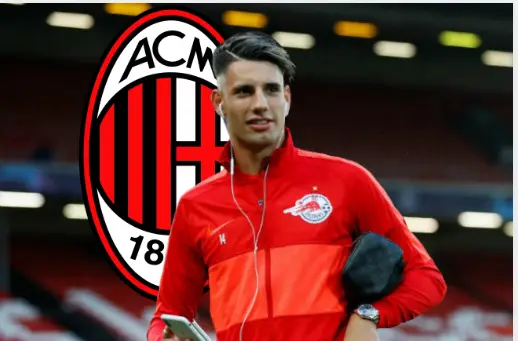 Red Bull Salzburg midfielder Dominik Szoboszlai has been linked with a move to AC Milan but Rangnick's absence will have an impact on him.
The unexpected and sensational decision to renew Stefano Pioli's contract inevitably changes many of AC Milan's strategies regarding transfers. One of these changes will likely be Dominik Szoboszlai. According to Tuttosport, the Red Bull Salzburg midfielder was a protege of Ralf Rangnick, who had practically booked him for a future at Milan.
But with the collapse of the Rangnick deal, the German will stay in his role of general manager of the Red Bull group, the name of Szoboszlai could also move away from the Rossoneri orbit.
In reality, AC Milan would not have decided yet. The negotiation is currently on stand-by, because the Rossoneri like the 19-year-old left midfielder but the conditions for signing him seem to have become complicated without the help of Rangnick.
In the next few weeks, AC Milan will make a final decision on whether to try and purchase Szoboszlai or end talks with Red Bull Salzburg. The parties will have a meeting at the end of the season.
It must be said that the first to be interested in the talented midfielder was Zvonimir Boban, now out of Milan, who already tried to bring Szoboszlai in the January transfer window.
Now the transfer decisions are entrusted to Maldini and Massara. It will be they, with the approval of Ivan Gazidis, to decide whether to pay Szoboszlai's release clause of 25 million euros who has many admirers in Europe. At the moment it seems like Milan have turned their attention to other targets.
---
READ MORE: Maldini meets agents of TWO top transfer targets