Paqueta is key in AC Milan's attempt to sign Barcelona star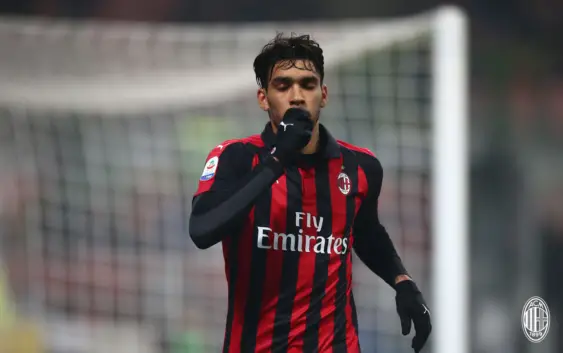 AC Milan midfielder Lucas Paqueta could be the key in Rossoneri's attempt to sign Barcelona defender Emerson Royal.
AC Milan are seriously interested in Emerson Royal, identified by Maldini and Massara as the perfect right back for next season. The Rossoneri are looking for a prospect like Theo Hernandez. If the Frenchman arrived from Real Madrid last summer, this time the Rossoneri are in business with Barcelona.
Emerson is currently on loan at Real Betis and this is the main obstacle of the negotiation. In order to recall him, Barcelona will have to pay a penalty of 9 million euros. Barcelona are asking 30 million euros to sell Emerson to Milan. But the key to unlocking everything could be Lucas Paqueta.
Yesterday there was a positive meeting for Emerson Royal among all parties. The name of the Brazilian midfielder was also part of talks since he is sure to leave AC Milan after failing to impress in Serie A. Real Betis are really interested in Paqueta and his transfer on loan to the Real Betis could favor Emerson's return to Barcelona and avoid the amount of the penalty too.
At that point, Barca will also be able to lower their asking price and get closer to the 20-25 million that AC Milan is willing to spend for the Brazilian full-back reports Tuttomercatoweb.
The loan of Lucas Paqueta to Real Betis could favor AC Milan. In Spain, in a less tactical and much more technical league, the former Flamengo could finally showcase his talent and return to Italy with more conviction in himself in one or two years. It would be a very good move in every sense for the Rossoenri.
---
READ MORE: AC Milan's worst signings ever