Rennes confirm contacts for AC Milan target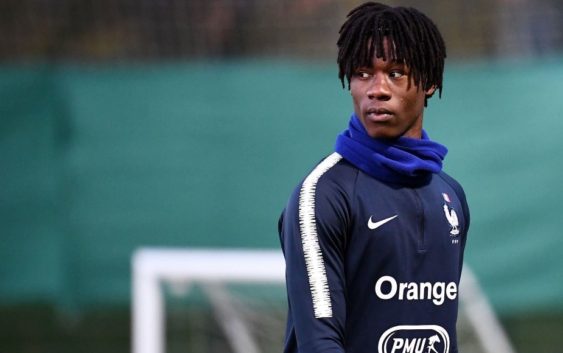 Rennes president confirms contacts about AC Milan transfer target defensive midfielder Eduardo Camavinga.
Eduardo Camavinga is one of France's emerging young talents and many consider him the best player of his age in Europe. Subsequently many important clubs are following him including AC Milan who sent their scouts to watch him.
The gifted defensive midfielder just turned 17 on 10 November. He is not yet an adult but he is already showcasing hist talent at Rennes and a regular starter in Ligue 1. This season Camavinga has made 16 appearances, of which 15 from the first minute. Rennes coach Julien Stephan strongly believes in him and in his 4-4-2 the French U-21 midfielder as a key member of his squad.
The performances of Camavinga have been great so far surprising everyone after his first-team debut last April. The youngest debutante ever in Ligue 1 history. In addition to AC Milan, Manchester United are also very interested in the 17-year-old. Barcelona and Real Madrid are also keeping tabs on Eduardo Camavinga. Metro reports that Camavinga has a release clause of around €30 million.
Olivier Letang, president of Rennes, in an interview with Telefoot, talked about his team's jewel: "If it was up to me, I would keep Camavinga for another 10 years. There have been contacts with interested clubs, we must take into consideration the market and the wishes of the player. We will meet again to talk about this issue, probably at the end of the season".
The Rennes president is aware that he can not keep the player for a long time. Despite his young age, top European clubs are pressing for his signature. According to the English press, Manchester United and AC Milan and the most interested clubs for his signature. Whoever offers Rennes the possibility to keep Camavinga for one more season on loan will be the preferred choice of the French club.
---
READ MORE: AC Milan make official offer for Argentine striker