Maldini and Ancelotti playing their future in Milan-Napoli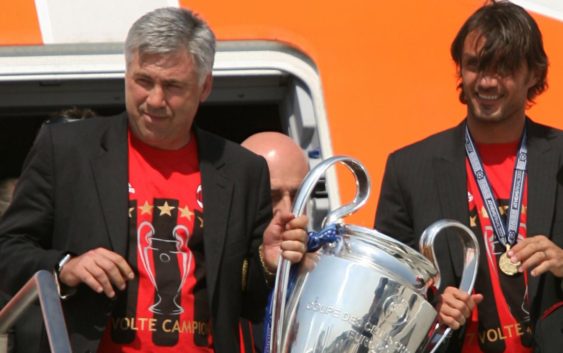 AC Milan

vs Napoli will be a delicate match especially for Carlo Ancelotti and Paolo Maldini who both risk their job in case of another disappointing result.
Serie A returns after the international break with AC Milan vs Napoli the main event of 13th week. According to La Gazzetta dello Sport, it will also be the challenge between Carlo Ancelotti and Paolo Maldini. Primarily their game. Because on Saturday, besides the three points,  is also at stake the future of the two.
More accurately the permanence of both in their respective roles. On one hand there is a winning coach who seems to have lost his magic touch at Napoli, while on the other there is a technical director in an awkward position after having conducted a summer transfer campaign that led the Rossoneri to the current 14th place in league ranking.
The two parted ways in 2009 and will meet again next weekend at a crucial moment. The former captain hung up his boots tormented by great physical pain while the Italian coach greeted AC Milan at the end of that season. Ancelotti moved to Chelsea and asked Maldini to join him as assistant but the former defender declined, stating that Milano was his only home.
Now both are hanging by a thread. Losing yet another match, AC Milan would end up close to the relegation area. Failing instead at the San Siro, Napoli could slip into total chaos. That's why there will be little room for feelings at the weekend. Failure to win would be cataclysmic for each.
However, the most optimistic scenario sees them reuniting at San Siro again for next season. If Maldini manages to survive until the end of the season, he will try to convince Carlo Ancelotti to return for a second spell as coach of AC Milan.

---
READ MORE: Confirmed: AC Milan's first January sale