MN: AC Milan send strong message to Calhanoglu and Raiola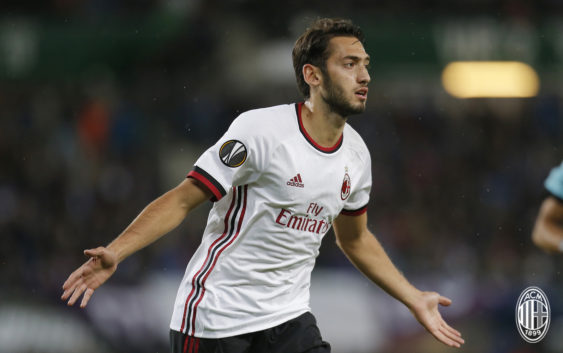 The Donnarumma case will serve as an example that AC Milan remain firm in their decisions and are ready to make strong choices no matter the player's name.
In some Italian newspapers the recent separation between Gianluigi Donnarumma and AC Milan was defined as "Gigio Gate". This international football case with Rossoneri roots, in fact, beyond the inherent sporting nature, includes various economic, social and decision-making implications that shocked the entire football world.
The very strong (and right) decision of AC Milan not to surrender in front of the extorting demands of the player's entourage confirms a suffered but firm NO to preserve economic credibility and identity. The 'Gigio Gate' tells of a painful but inevitable divorce and above all it can represent a historical case for Italian football and beyond. A strong stance towards players and agent who might think that the economic difficulties of the clubs are just words and not a harsh reality.
STRONG DECISION – Beyond the justified pessimism of recent months about Donnarumma's renewal, the illusion and impression of many Rossoneri fans was that in the end the story between Gigio and Milan would continue. Apparently the Italian goalkeeper had the same perception and was blown away by the decision of the Rossoneri management reports MilanNews.it. A strong choice that testifies the credibility of Massara and Maldini.
This 'historical precedent', in the Rossoneri's current situation, can immediately refer to another thorny situation, namely that relating to Hakan Calhanoglu. The Turkish player, hesitating about the renewal, with AC Milan's decision on Donnarumma must become aware that the Rossoneri are willing to let him go as a free agent. His strategy, and that of his agent, could change.
A MESSAGE FOR EVERYONE – "Everyone is important, no one is irreplaceable" has always been one of the most important phrases in the world of big clubs and in recent days it has been strongly reiterated by Milan. The promptness with which the Rossoneri management signed Mike Maignan, as a consequence of the decision on Donnarumma, explains that Maldini and Massara are not unprepared but instead have clear strategies and concrete names to replace even the most important players.
This situation applies to Hakan Calhanoglu. The Turkish star is important for Milan but is not irreplaceable. Renewal talks will continue but if a compromise is not found quickly the roads will separate. If Hakan says goodbye he will be replaced, like everyone else, because the players pass but AC Milan remains. Always.
---
READ MORE: AC Milan complete striker signing