Elliot set to sack top AC Milan executive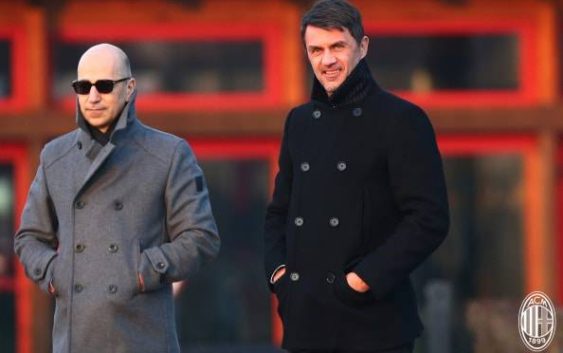 AC Milan owners Elliott Management are not pleased with the season of the Rososneri so far.
All under scrutiny, Maldini, Boban and Ivan Gazidis. Nobody can relax or think they have their place guaranteed in today's AC Milan, especially if the squad fails to reach a vital qualification in European competitions.
AC Milan owners Elliott Management do not deny the possibility of a new internal revolution with Ralf Rangnick continuing to be linked with the Rososneri. . The American fund is carefully examining the work of Paolo Maldini and Zvonimir Boban due to their transfer choices that so far have not produced technical or quality improvements.
But there is also another man in Elliott's sights: this is Ivan Gazidis, the club CEO chosen last year to improve AC Milan's finances and image. The former Arsenal manager does not seem to have convinced Elliot with his contribution so far being almost nil.
According to Tuttosport, the position of Ivan Gazidis is under scrutiny from now until the end of the season. For the moment, the South African has only signed a few minor sponsorship deals, in addition to having seen the TIM company leave the club.
Much will depend on the delicate renewal with the club's main sponsor Emirates. The current contract between AC Milan and Emirates expires in June. Gazidis is in talks with Emirates but the rumors are not reassuring. While the airline is closed to a €20 million per season contract with Lyon, they have reportedly offered Milan €14 million per year. Quite a reduction from the current sponsorship agreement. Were the rumors to be confirmed that would practically be fatal for Gazidis.
---
READ MORE: AC Milan identify Ibrahimovic replacement