AC Milan stance on Pioli clear if Champions qualification is missed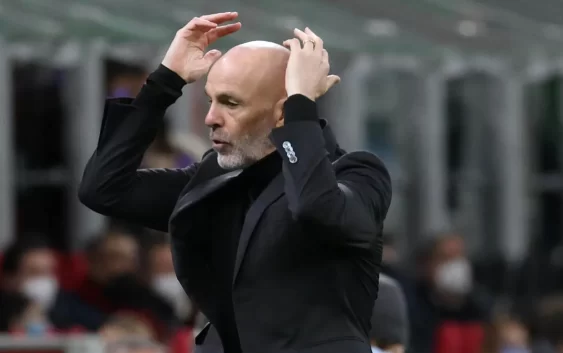 AC Milan coach Stefano Pioli is under fire following a series of disappointing result in Serie A that will likely keep the club out of Champions League.
AC Milan lost the two direct matches against Inter and are now out of Champions. At the same time, the Rossoneri have lost a golden opportunity to reach a spot in the top four. Milan were unable to exploit Lazio's draw and suffer an embarrassing 2-0 defeat against relegation threatened Spezia. It was a disastrous match from every point of view with AC Milan now highly likely to end the season outside the top four and unable to play Champions League football next year.
AC Milan's numbers in 2023 are those of a club that is fighting just to stay in Serie A. In 20 league matches played this year, AC Milan have won just 7. Stefano Pioli's squad has succeeded only against Salernitana, Torino, Monza, Atalanta, Napoli, Lecce e Lazio. Not playing Champions League next season would be disastrous for the cub's finances and it would be harder to attract quality players on the market.
Stefano Pioli is attracting a lot of criticism for the way he has handled the current situation. The Italian coach has been unable to repeat himself after winning the Scudetto last season despite the European success. Rumors have emerged regarding the safety of Pioli's position but AC Milan stance remains clear.
Stefano Pioli will be the coach of AC Milan next season even if the club misses out on Champions League qualification. The chances for Pioli to leave are practically zero unless a direct intervention from Milan owner Gerry Cardinale arrives. Just a few months ago AC Milan handed Pioli a new contract until 2025.
From a financial point of view it would be quite expensive for the Rossoneri to sack Pioli and appoint a new coach with an important CV. Nevertheless, serious doubts remain whether Stefano Pioli is the right person to guide the club towards new heights. Instead, the Italian coach is falling under his usual pattern at Inter, Lazio or Fiorentina, unable to keep up after finding initial success.
---
READ MORE: 9 Players sure to leave AC Milan this summer