Pioli studying 3 options to replace Leao in the CHL derby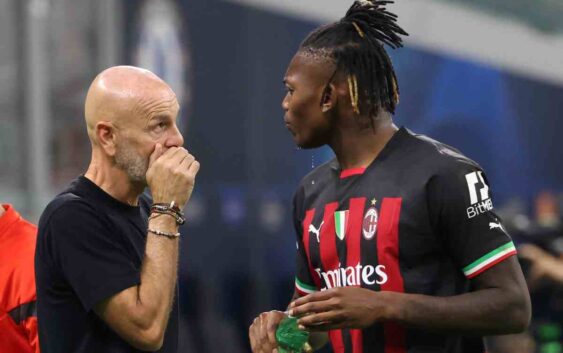 AC Milan star Rafael Leao is set to miss the first Champions League derby against Inter following a muscle injury suffered with Lazio. 
The news that all AC Milan fans feared has in fact arrived. Rafael Leao is now highly doubtful for the first leg derby of the Champions League semi-final against Inter. The AC Milan club has just communicated the results of the medical exams and the Portuguese left winger will miss the first match at 99%.
Rafael Leao has suffered an elongation of the adductor longus muscle of his right thigh. The exams carried out did not give the result that was hoped for. The 23-year-old will not be used in in the first derby by Pioli in order to give him the necessary time to recover without taking risks.
The goal is to have Rafael Leao fully fit for the second Champions League semi-final of 16 May. The Portuguese left winger is AC Milan's most dangerous player in attack. Leao has contributed with 13 goals and 13 assists in 44 appearances so far so his absence is a huge headache for Stefano Pioli.
The Italian coach is considering three options to replace Leao. The first solution that comes to mind is to put Alexis Saelemaekers wide on the left, just as happened against Lazio, with the former Anderlecht who entered pitch field to take over from the Portuguese and remained in his same role throughout the match.
Pioli said in the interviews after the match that he sees Saelemaekers well on the left because he provides great balance by covering for Theo Hernandez. The other two options are Ante Rebic and Divock Origi. The Croatian would be in his natural position while Origi has often been adapted on the left in cases of needed. Nevertheless, Saelemaekers remains the most likely choices with Brahim Diaz on the right in support of Olivier Giroud.
---
READ MORE: 9 Players sure to leave AC Milan this summer