AC Milan to close signing of Marko Lazetic, dubbed next Vlahovic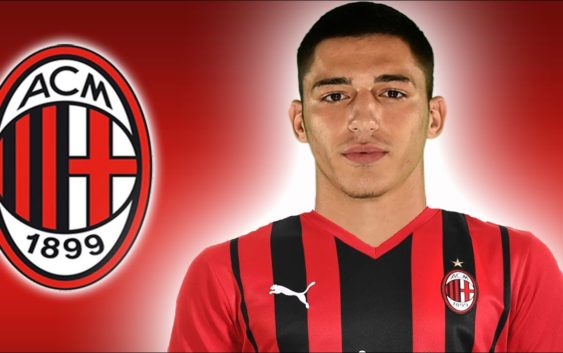 AC Milan are about to close the signing of Serbian striker Marko Lazetic. He will be the replacement of Pietro Pellegri.
In an unexpected turn of evens AC Milan seem to have lost Pietro Pellegri permanently. Monaco have pulled the plug on his transfer to AC Milan. Gianluca Di Marzio reports that the French club have decided to keep the ownership of Pellegri and loan him to Torino as it was initially agreed by the Rossoneri.
Nevertheless, the Rossoneri have already booked his replacement. AC Milan are about to close the signing of Serbian striker Marko Lazetic from Red Star Belgrade. Dubbed the new Vlahovic by the local press, Lazetic will be AC Milan's third centre forward for the remaining of the season.
AC Milan will pay a transfer fee of €5 million and Red Star Belgrade will also have a percentage on future sale. Marko Lazetic will sign a five-year contract with the Rossoneri. The promising youngster is a suggestion of the Red and Black scouts who have monitored him for a long time. He looked set to join Torino in January but AC Milan's intervention changed everything.
The 18-year-old striker made his professional debut in 2020 scoring 4 goals in 14 appearances in his first season while on loan at Graficar Beograd. This season Lazetic made 14 league appearances with Red Star and finding the back of the net on one occasion. 
The young striker is a tall (192 cm) player with a well-developed physical structure. Despite his height Lazetic is an elegant footballer that combines great physical strength, endurance and power with an already good level reading situations in attack. A typical poacher. At AC Milan he will have the chance to learn from similar strikers like Olivier Giroud and Zlatan Ibrahimovic.
---
READ MORE: Kessie could leave AC Milan immediately