AC Milan to get mercato treasure from 2 transfers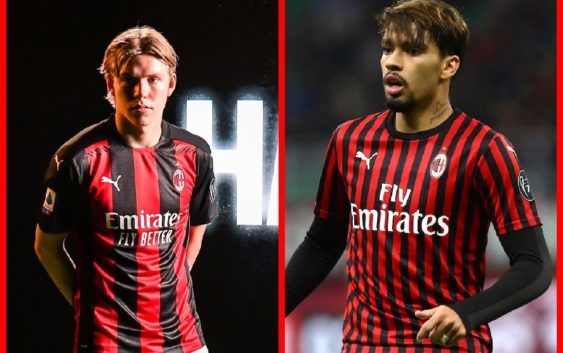 AC Milan will secure extra funds from the transfers of Lucas Paqueta and Jens Petter Hauge. Money that will be reinvested on the mercato.
AC Milan have been competing for the Scudetto in the last two seasons but the management plans to improve the squad even more this summer. Milan must be able to compete also in the Champions League and for this reason Elliott has reportedly given Maldini €100 million to spend for new signings.
However, extra funds should be available to Maldini and Massara. That's because AC Milan expect to increase their summer budget significantly from the eventual transfers of Jens Petter Hauge and Lucas Paqueta.
Hauge joined Eintracht Frankfurt on loan with the obligation to make the transfer permanent at the end of the season if the Germans secure their permanence in the Bundesliga. They are far from the relegation zone and Hauge's purchase is just a formality. AC Milan will earn €12 million from the sale of the Norwegian right winger who has scored three goals and assisted one in 22 appearances with Eintracht.
AC Milan purchased Jens Petter Hauge one year ago for less than €5 million. He did well in his only season at San Siro but Pioli preferred other players in his role. On the other hand, Lucas Paqueta has managed to revive his career in France. The Lyon attacking midfielder has scored 8 goals and assisted 5 in 30 appearances with the Ligue 1 club.
The good form of Lucas Paqueta has attracted the interest of Paris Saint-Germain. AC Milan are set to profit 15-20% of the transfer fee from the rumored sale of Paqueta to PSG. That would be an extra 10 million euros for the Rossoneri. In total, AC Milan could earn at least €20 million from the transfers of both Hauge and Paqueta.
---
READ MORE: BBC confirm AC Milan's first summer signing