CM: AC Milan to make €30m sacrifice for new striker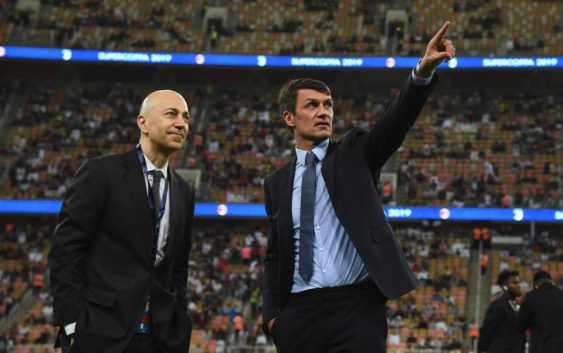 AC Milan could be forced to make an important sacrifice in order to fund a move for Fiorentina striker Dusan Vlahovic.
AC Milan need a strong, young centre forward with a great sense for goals. It's obvious by now that the fluctuating physical condition of Zlatan Ibrahimovic does not give many guarantees. Although the Swede has extended his contract with the Rossoneri for another year, the team has the extreme need to protect itself and therefore rely on a new striker who, like Zlatan, is able to lead the attack alone.
The most popular name is that of Dusan Vlahovic. The management hopes to create a combination of the Serbian talent with the experience of Ibra. The Rossoneri are big admires of the Fiorentina star and view him as the perfect heir to Zlatan Ibrahimovic. Dusan is literally turning heads in Serie A this season with the many goals he has scored especially in this second half of the season. Physically strong and gifted with great technique Vlahovic is on everyone's lips and after his recent performances there are a number of European clubs read to snatch him from Fiorentina.
The Rossoneri will have to deal with ruthless competition of other clubs but not only. The Viola rate Vlahovic at least €50 million so in order to secure his services AC Milan may need to sell one of the most precious and promising players. The Rossoneri need to raise cash and fund a move for the 21-year-old, regardless of Champions League participation or not.
Calciomercato.com reports that AC Milan could be forced to sell Rafael Leao this summer. The Portuguese is without a doubt a player of great perspective but he is struggling to establish himself in Serie A and win the esteem of fans and clubs.
The 21-year-old has had another fluctuating season at the San Siro. Leao has scored 7 goals and assisted 6 in 39 appearances without ever finding continuity despite a few flashes of his genius. AC Milan have never considered the possibility of his sale despite the strong interest of Premier League duo Everton and Wolverhampton.
Now, the strong need to acquire a new center forward has forced AC Milan to consider all options. AC Milan could let Rafael Leao leave for no less than 30-35 million euros. An important sacrifice in order to reach Dusan Vlahovic.
---
READ MORE: AC Milan open to sell winger for just €8m