Pioli talks reason why AC Milan failed to win with Cagliari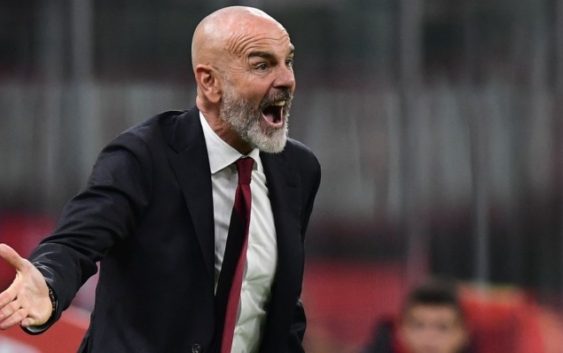 AC Milan coach Stefano Pioli talks after the disappointing 0-0 draw against Cagliari and analyzes what went wrong.
Are you already thinking about the next match? "It must be like this, it's useless to think about what we could have done. It was not our best night, the pace and quality were not up to par with the latest performances. Even against Juventus it had to be the match of a lifetime, we proved we have the qualities to do well on Sunday as well".
What went wrong? "In today's game a bit of everything went by in terms of emotions, we knew that by winning we could close everything so there was a bit of pressure and tension, maybe even the belief that we could win it anyway. We could have moved the ball faster to find more advantageous situations".
Do you believe in fate? The circle has opened and can be closed with Atalanta: "The circle will certainly close because it is the last match. Tonight there is great disappointment, we leave tomorrow morning. Atalanta are the only high-level opponent that we have not been able to beat in my year and a half here. They have a very strong squad. We will prepare ourselves to succeed".
What didn't make you win the game? "The result this afternoon (of Benevento) gave them more serenity, it gives you the possibility to be more free. We are convinced that "it will come". On the other hand, if you don't approach the match in the right way, the result won't come, if it's not your evening, even with a bit of luck, the result won't come".
On the substitutions: "I changed Bennacer to have more dynamism and physicality in the middle of the field and on inactive balls. Mandzukic has had so many problems and this morning we called him in the very last moment. He is not at his 100%.".
Missing a back-up for Ibra? "Yes, but we also need to have some balance in the evaluations. In the last two matches Zlatan didn't play. I heard first that we are Ibra-dependent and then that we play better without him. Mandzukic was signed for this reason but since he joined Milan he has been through a lot. In January our idea was to have a center forward ready. Today we did not win because we lacked a back-up for Ibra but due to a too tense situation".
What would change between fourth and fifth place? "It would change a lot. For the whole season we have done, not finishing in the top four would certainly be a disappointment but not a failure, this year we have laid the foundations for a winning Milan in the future".
---
READ MORE: AC Milan's worst signings EVER