AC Milan to sign new important sponsorships with Emirates and Puma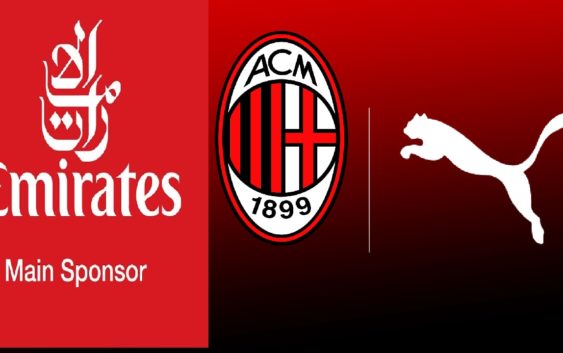 AC Milan will soon sign new agreements with Emirates and Puma. The two mains sponsors of the club will extend their contracts at improved figures.
There is often a close correlation between economic management and results on the pitch, especially if the strategy and vision of the ownership aims to improve the balance in order to invest more in improving the squad. The projections on AC Milan's financials speak of a healthy club that can totally eliminate losses starting from the 2022-23 season. MilanNews.it reports that the financial situation of the club will soon get even better with AC Milan set to sign new agreements with Emirates and Puma.
During the derby week an AC Milan delegation led by Ivan Gazidis went to Dubai to attend Expo 2020. There, the AC Milan CEO had the opportunity to speak directly with the top management of Emirates, the main sponsor of the club and with whom the relationship has been going on since 2007 when they initially became partners and later jersey sponsors. The parties discussed on the contract extension of the current partnership which, according to the latest budget, guarantees about 14.2 million euros per year based on bonuses.
Talks were prolific, with the Emirates representatives giving positive signals in this regard as AC Milan are seen as a top partner on a par with Real Madrid. AC Milan and Emirates will sit down in the coming months to negotiate contract deals of the new deal but the club expects to earn much more money from the new agreement.
Even with Puma the relationship is optimal. It has become clear that AC Milan are constantly fighting for the top positions and a permanent presence in the Champions League is a big plus also for the German brand, which today guarantees 13 million per year in sponsorship. Last year the management of Puma expressed their desire to extend the current partnership with improved figures.
Therefore, the AC Milan brand confirms its improving international appeal. The marketing and commercial area of the club is working to conclude new sponsorships and review some partnership agreements (with BMW in particular) to try to make them sponsors. The Rossoneri are on the right track, both on and off the pitch. Elliott Management, thanks to the excellent work of Maldini, Massara and Gazidis, is building a club with stable foundations.
---
READ MORE: AC Milan's worst signings EVER