AC Milan vs Modena, probable lineups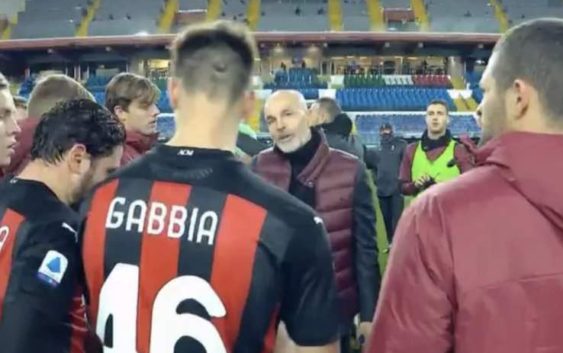 AC Milan will face Modena tomorrow at Milanello. Coach Stefano Pioli will make a couple of changes to his usual eleven.
After the 6-0 result in the debut match of the season against Pro Sesto, AC Milan will face the second test of their pre-season tomorrow with Modena. The modest Serie C team is coached by Attilio Tesser and the match will be held at the Milanello Sports Center. Modena are not a very tough opponent but the friendly match will still be useful to Pioli and his staff to evaluate the physical and athletic growth of his players almost 20 days after the start of the retreat.
The starting formation, in fact, will see several players from the first minute who, theoretically, are included in the list of those 15 players that the coach considers as the regular starters of the squad. Giroud, Rebic, Maignan and Kjaer will still be absent because they will return in Italy on 26 July. However, this does not mean that the initial 11 will be experimental. Tatarusanu will be between the posts. Pioli will deploy Gabbia on the right and Theo Hernandez on the left with Tomori and Romagnoli at the center of the defence. In midfield, considering the absence of Kessie busy at the Olympics, Bennacer and Tonali will form the midfield duo.
In front it will be Rafael Leao to lead the attack. Castillejo, Brahim Diaz and Krunic will be in support of the Portuguese striker. Davide Calabria will start from the bench. The Italian right back has returned to the group shortly after his operation at the end of May. Saelemaekers, Pobega and Jens Peter Hauge will also be waiting for their chance in the second half.
Several novelties are expected in Milan vs Modena. The first is the new number 10 jersey of Brahim Diaz, who has returned to the Rossoneri and could play a more central role this season. Spotlights also focused on the pair of midfielders. Bennacer is called to establish himself again as one of the best midfielder in Serie A.
He has already shown in the first days of pre-season that he has a great desire to do well, while Tonali, relieved from the emotion of his first year in the Rossoneri, will want to prove that he deserves the number 8 jersey and confirming all his talent. Lastly, there is Rafael Leao. His performances must be, even in friendly games, continuous and constant in the positive things and much less in the negative ones. The mentality growth of a great footballer unquestionably also passes from challenges like these.
AC MILAN (4-2-3-1): Tatarusanu; Gabbia, Tomori, Romagnoli, Theo Hernandez; Bennacer, Tonali; Castillejo, Brahim, Krunic; Leao.
---
READ MORE: Kaio Jorge arrival to be followed by striker sale