AC Milan want Barcelona outcast to replace Romagnoli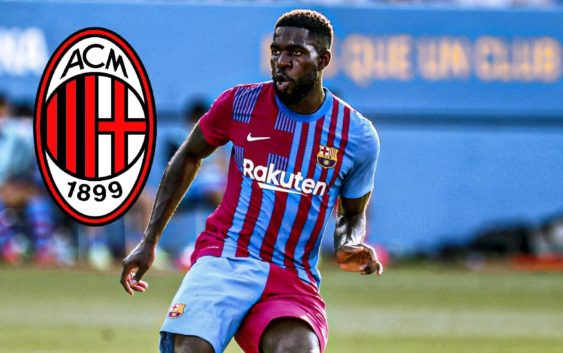 AC Milan will need to sign a new defender if Alessio Romagnoli leaves at the end of the season on a free transfer.
The Barcelona crisis, both in terms of results and from an economic point of view, seems unprecedented. The once great Spanish giants started a revolution this summer and will keep the same pace in January with several unwanted players destined to find new clubs. Samuel Umtiti is part of this list.
The 27-year-old centre back went from being a World Cup winner as a regular starter with the French national team to an outcast at Barcelona. After six seasons and over 130 appearances with Barca, Umtiti will likely leave when the winter transfer window opens.
Diario Sport reports that Barcelona will terminate the contract of Umtiti in advance. A clause allows the Spanish club to unilaterally end his contract without paying any penalties thus making him a free agent.
The Spanish newspaper adds that AC Milan are keen on Umtiti. The Rossoneri are already looking for a substitute for Alessio Romagnoli. The Italian defender is set to leave San Siro on a free transfer with no progress being made on his contract extension.
Samuel Umtiti and Alessio Romagnoli are players with similar characteristics. Both are physical, left-footed centre backs with good personalities. Meanwhile, the French defender has been frozen out of Barca's squad.
---
READ MORE: Striker scores hat trick in front of AC Milan scouts