Adani explains why Milan are ahead of Inter & Juve and recommends the perfect striker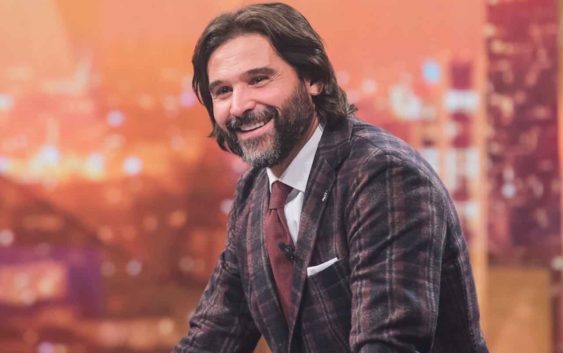 Lele Adani, interviewed in La Gazzetta, analyzes AC Milan's transfer business.

He also focuses on renewals, the Milan model and recommends the perfect striker for June.
AC Milan's January shopping campaign has caused a lot of disappointment among the many Rossoneri fans. Something more was expected but, with only a few hours until the mercato ends, everything seems closed for the Rossoneri. The only signing was that of Marko Lazetic from the Red Star Belgrade.
In the last few hours, however, reports emerged that Maldini and Massara had made an attempt to sign Renato Sanches immediately from Lille. A €25 million bid was tabled but the Portuguese midfielder will remain at Lille. His salary demands and agent fees were high and there wasn't enough time available to negotiate.
Thus it's impossible to think that AC Milan have improved during the winter window unlike what their direct competitors have done. Juventus purchased Dusan Vlahovic and Zakaria, while Inter signed Robin Gosens and Caicedo. Nevertheless, football expert Lele Adani has a different opinion. Interviewed by La Gazzetta dello Sport, Adani defended the Rossoneri's market policy, emphasizing its peculiarity.
Adani first of all commented on the anger of the Rossoneri fans following the lack of important signings in January: "I understand them, but they must have faith in the project. AC Milan are a model, they were built with an idea of ​​football shared by the coach and the players."
The AC Milan model has attracted strong criticism regarding how player renewals have been managed in the past and even now with Kessie and Romagnoli likely to leave as free agents. "I would try to make an extra effort for Kessie but Milan does not lose out in these situations, because they remain consistent. The old Milan is no longer there. The new one, however, due to technical design and work culture, is much ahead of Inter and Juve (drowned in high debt and losses). What is missing for now is the quality of the squad", said Adani.
Finally, Lele Adani with an eye to the future recommends Milan a few signings for the summer: "Milan need new signings in final third. Noa Lang is good but he is at his best on the left, like Rafael Leão. I like Jonathan David and he's eclectic, but as a center forward, Alexander Isak is the one that drives me crazy. Sven Botman is a defender worthy of Milan".
---
READ MORE: Second Juventus winger offered to AC Milan