Agent blasts AC Milan midfielder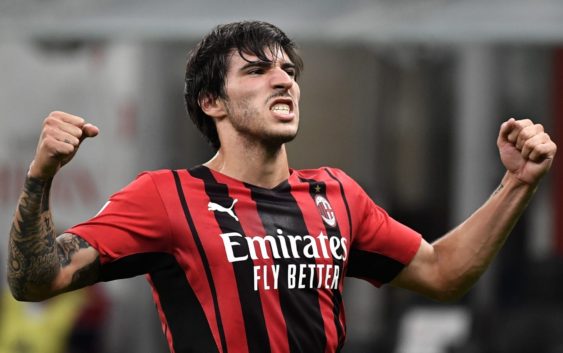 AC Milan midfielder Sandro Tonali has been one of the best players in Italy but Brambati does not see anything special in him.
Sandro Tonali managed to revive his AC Milan career after a very difficult start at San Siro. The 21-year-old Italian starlet needed time to adapt but eventually became one of Stefano Pioli's most important players taking the reigns of the midfield.
The former Brescia gem has established himself as one of the best players in Serie A and has received backing to play a more important role with the Italian national team. Nevertheless, there are still sceptics who doubt his potential.
Former defender, and now football agent, Massimo Brambati is not at all impressed by the performances of Sandro Tonali with AC Milan. In an interview with Tuttomercatoweb, Brambati labels Sandro as "not special".
"He is not a player that I would put in my ideal midfield. But this is my simple evaluation because I do not see him as an incisive player. He is a good player in everything but he does not excel in anything. I see the midfielder with a different eye, but maybe the mistake is mine".
Surprising comments considering what Tonali has done this season. The 21-year-old plays with the tranquility of a veteran player, recovering a lot of balls and pushing the team forward. Sandro has made 36 appearance across all competitions so far always performing at top level.
---
READ MORE: AC Milan make €25m bid for De Bryne heir