Ancelotti vs Leonardo: the showdown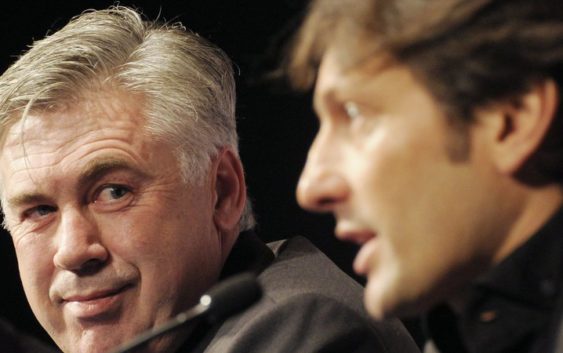 On Saturday evening at the San Paolo stadium will be staged Napoli vs AC Milan, a big match with a romantic background given that on the Rossoneri's opponents bench now sits Carlo Ancelotti. One who made the history of AC Milan both as a player and as a coach.
That day between the 59 year old coach and Gennaro Gattuso there will be a big hug. The same goes for Paolo Maldini. A little more doubt is on what will happen when he meets with Leonardo. Il Corriere dello Sport recalls that things between them at Paris Saint-Germain did not go in the best way. In fact, Ancelotti in one of his books revealed:
"We had lost with Nice but we were second in the league and already qualified for the final phase of the Champions League with a round in advance. We had to play the last match against Porto, the president of PSG and Leonardo came to me and they told me: 'If we do not win you will be sacked'. They returned on the eve of the game and they repeated it to me. We played well and beat Porto 2-1 but it was not the same for me. Leonardo was my friend, or so I had believed, yet he did not give me any real explanation of why they had treated me that way".
Who knows if after several years there are still feelings of resentment between Ancelotti and Leonardo. At PSG the tension peaked but time sometimes heals the wounds and probably the situation is now calm. Perhaps there was also a clarification between the two these days. Meanwhile, we will see on Saturday night in Naples what kind of greeting there will be between them.
---
---