Angel Correa: Agent offers solution to Milan and Atletico Madrid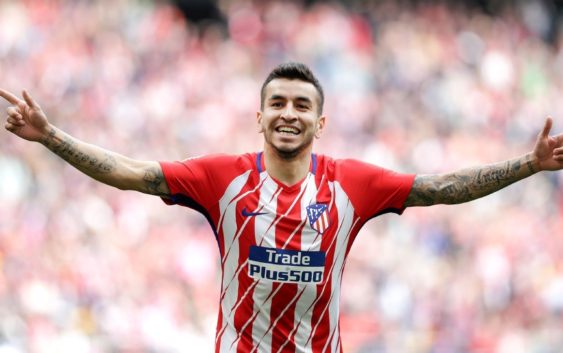 According to recent rumors, the negotiation between AC Milan and Atletico Madrid for Angel Correa could be unlocked thanks to a clause suggested by the agent.
MILAN TRANSFER NEWS – The probable arrival of Angel Correa to AC Milan has become a true "soap opera" this summer. The Rossoneri insist for the purchase of the Argentine striker but have yet to reach an agreement with Atletico Madrid.
The latest reports of Gazzetta dello Sport journalist, Nicolo Schira, open up a new scenario that can bring Atletico Madrid and AC Milan closer to reaching an agreement.
The journalist reconfirms the bid of Milan already presented to Atletico a couple of weeks ago: 38 million euros plus bonuses for Angel Correa while the Colchoneros continue to value their player more than 50 million, bonuses included. However, according to Schira, the distance could be overcomed with a new trick.
Correa's agent Augustin Jimenez, in the recent talks he had at Casa Milan with Paolo Maldini and Ricky Massara, advised Milan to insert a sell-on clause offering Atletico Madrid 30% of the transfer fee if the Rossoneri sell Correa in the future. That would guarantee the Spanish club extra revenue in case Milan and Correa part ways in the coming years. Still this is a very high percentage and perhaps difficult to accept for the Red and Blacks.
The proposal that could have the approval of the Atletico Madrid but that does not seem to convince Milan. The Rossoneri have asked for time to think and in the meantime are trying to offload several players that are no long part of the project.
Tre settimane dopo l'offerta del #Milan per Angel #Correa (quinquennale da 3M annui) non è cambiata: 38M +bonus. Per avvicinarsi alle pretese dell'#AtleticoMadrid l'agente Agustin ha suggerito ai rossoneri di lasciare il 30% sull'eventuale rivendita ai Colchoneros. #calciomercato https://t.co/K11SyX6OKr

— Nicolò Schira (@NicoSchira) August 16, 2019
Gazzetta: AC Milan to block the "German Kaka"