What will happen if AC Milan don't sign Correa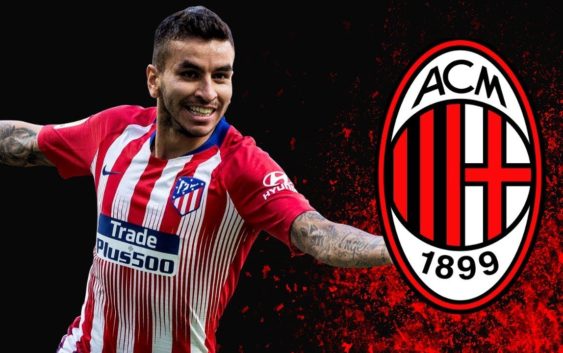 With Rodrigo likely to stay at Valencia, the chances that Atletico Madrid striker Angel Correa joins AC Milan get slimmer by the day.
MILAN NEWS – Valencia striker Rodrigo seems destined to stay at the Los Ches thus making the transfer of Angel Correa to AC Milan less likely. Despite having an agreement with Velencia, Atletico Madrid and Rodrigo failed to agree personal terms.
On the other hand, AC Milan and Atletico Madrid haven't made any progress on Correa. The Rossoneri will not offer more than €38 million for the Argentine striker while the Spanish club insists on their initial claim of 55 million. If Atletico don't lower their asking price in the remaining days then Correa will certainly stay in Madrid.
But what will AC Milan do? Two are the options. The most likely is that AC Milan will not sign an alternative player according to Carlo Pellegatti. The management believes that the 24-year-old Argentine striker is the ideal player for Giampaolo's football and want only him for the attack.
The second option is Andre Silva and his future. The Portuguese striker, for the way of understanding the offensive phase, doesn't convince coach Marco Giampaolo. If he stays then it will be Giampaolo's task to enhance and transform the player.
There is very small chance about a Silva-Schick swap deal. Roma and AC Milan discussed the idea but without reaching an agreement. Now, with both clubs in search of a new striker according to Il Messaggero, a new round of talks could begin.

AC Milan's worst signings ever