Antonio Donnarumma: "You insult without knowing, Gigio one of you"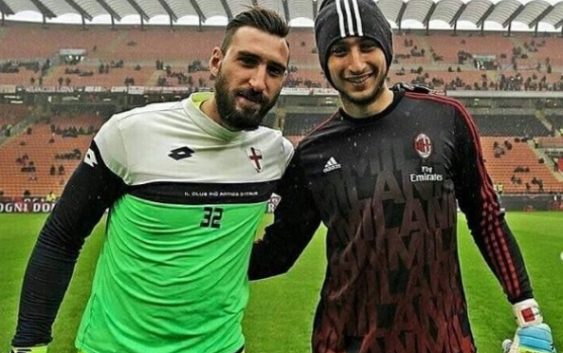 Gigio Donnarumma has decided not to renew his contract with the rossoneri. AC Milan may sell him now or risk losing him for free one year latter. 
Since Donnarumma announced he had rejected to to renew with Milan this has been the most discussed topic of the day. AC Milan helped him grow and trusted him a starter place at an early age helping the 18 year old become one of the most wanted wonderkids in football world. Now the young goalkeeper is leaving without showing any sign of gratitude towards the club and the fans.
Attacks against Gigio were a lot especially on social media and Antonio Donnarumma, Gigio's brother, comes in his defense with an open letter. "I appeal to all those people who are insulting Gigio and our family. Gigio, since he was a child, he was a Milan fan, to play for Milan it was a dream of his. He always honored and loved Milan. He cried every time Milan lost a match, till yesterday you all were with Gigio, now without knowing anything you are insulting our family, writing things i would never wish to my greatest enemy". 
"Our family has cried and cheered with the fans. Milan has an incredible history and no one can doubt it. To the persons who have written good words in favor of Gigio i say you have really understood what kind of person he is. Whatever gesture he has made or phrase he has said or written, he really did it for Milan's love. Gigio above all is a Milan fan, like you and everybody who insults him is not a real AC Milan fan. Now you can start of offend me in this post but leave my family alone. They have always taught us the true values of life. For those who continue to say that i have to thank Gigio because he is the one who helps me earn money i say no one has ever given me anything. Every year i fight to earn what i deserve. Thank you"
A big outburst in defense of his brother and his family from Antonio Donnarumma. An opinion to be accepted even if it may not be shareable. Now a statement is expected for Gigio Donnarumma himself and his agent Mino Raiola.