What is #APACF Show (explained)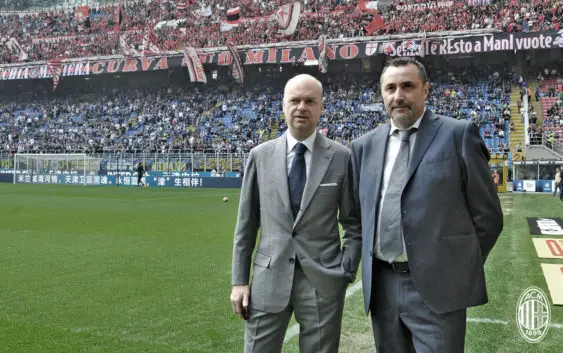 AC Milan announced yesterday the #APACF Show with a video teaser. Curiosity has surrounded the rossoneri regarding what the show is about.
Yesterday the red and black club announced with a video the #APACF Show. However no further details have been provided but the hashtag clearly refers to "Now Let's Pass to the Formal Things – Adesso Passiamo Alle Cose Formali". Could it be a new signing?
La Gazzetta dello Sport explains that at 23:00, Marco Fassone and Massimiliano Mirabelli will make a direct video conference to make a sort of mercato overview this summer. Tuttosport also confirms La Gazzetta's claim. No announcement of a new purchase or sponsorship deal is expected, therefore.
Anyway, something great has happened in the recent hours. The rossoneri have closed the signing of M'bay Niang to Torino for 20 million euros, bonuses included so plans may change. In the next few hours the situation of the rossoneri shopping and selling campaign will be clearer. There are operations that can still be made in entry and exit.
So far, AC Milan have signed eleven players in the summer transfer window, many of which were specific ideas of manager Vincenzo Montella. There is a lot of curiosity to listen Marco Fassone and Mirabelli, the protagonists of this unprecedented summer mercato that officially closes at 23 o'clock tonight.