Milan make last minute attempt for Genoa wonderkids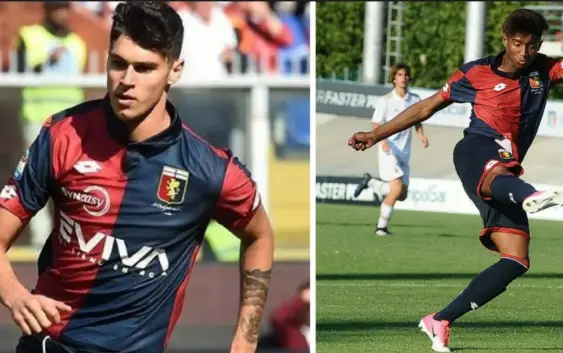 Milan seem inactive in the last hours before the end of the summer transfer window however Mirabelli may make a last minute attempt for Pellegri and Salcedo.
The rossoneri have officially transferred M'Baye Niang on loan to Torino just e few hours ago. Despite his departure, it seems that the incoming mercato is in stagnation.
However in these last minutes Giuseppe Riso arrived at Casa Milan. He is the agent of Pietro Pellegri and Eddy Salcedo, 16 year old talents of Genoa who have long been in the sight of Massimiliano Mirabelli. According to Gianluca Di Marzio through his web portal, it is possible that Milan make a last minute attempt for the two promising young prospects.
But it can not be ruled out that Riso is there for something else, perhaps to clarify the situation of some of his young players out of Milan. In the next few minutes everything will be clearer. However, even if the rossoneri may not sign Pellegri and Salcedo, they can block the two youngster, leaving them in Genoa for another two years, before landing them at Milanello. It is necessary, however, to match the economic demands of Enrico Preziosi, Genoa's president.
Riso is also the agent of Jakub Jankto, the 21 year old Czech left midfielder of Udinese. Sports director Manuel Gerolin confirmed the rossoneri's bid, declaring the bianconero jewel is not for sale. It is difficult for the operation to be finalized within a few hours before the end of the summer transfer window, surprises excluded.