AS: AC Milan closing in on Luis Suarez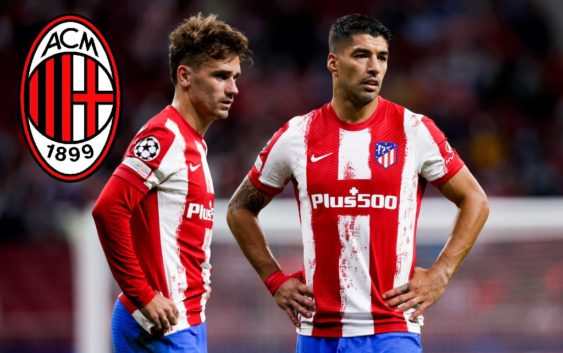 After leaving Atletico de Madrid, Luis Suarez wants to play in Italy. AC Milan could be his next club reports AS.
The summer transfer window is entering a crucial phase where several players are expected join AC Milan soon. Besides the notable names there could be surprises according to a sensational reports from Spanish newspaper AS. AC Milan are close to signing Luis Suarez on a free transfer reports AS.
Despite numerous offers Luis Suarez has prioritized a move to Italy and AC Milan are reportedly battling with Monza to land the prolific Uruguayan centre forward. Both Italian clubs have offered a contract of 4 million euros per season, plus bonuses related to image rights.
Agent Marco Kirdemir confirmed the rumors. "I bring offers to Suarez. Therefore, I am in constant communication with him, I know what kind of offers he receives. Fenerbahce have contacted Suarez directly. They offered him 6 million euros but Suarez rejected this offer. He wants to play in Italy and there are two offers", said Kirdemir.
Luis Suarez is currently a free agent after not renewing his contract with Atletico Madrid. He played for two seasons at Wanda Metropolitano scoring 34 goals in 83 appearances and playing a key part in Atletico's stunning La Liga triumph last year. Throughout his career Suarez has won every major trophy playing for Ajax, Liverpool and Barcelona.
The news of Luis Suarez's potential transfer to AC Milan has not received confirmation in Italy. Stefano Pioli currently has three strikers in his squad: Divock Origi, Olivier Giroud and Zlatan Ibrahimovic. However, Zlatan will stay out for at least six months with his return likely to take place in January effectively leaving only two centre forwards available.
---
READ MORE: Gattuso signs AC Milan forward