AC Milan Performance Prediction for the 2022-2023 Serie A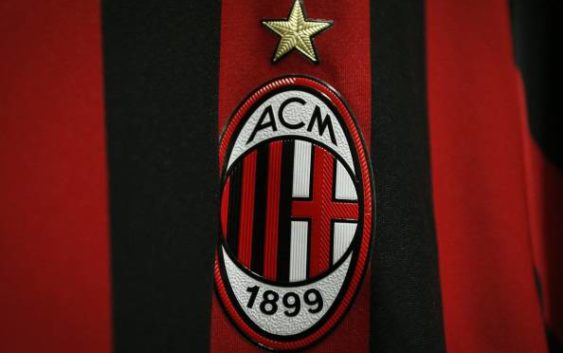 Last year, in the 2021-2022 season, the Rossoneri had quite a remarkable season under Stefano Poli. It was possible for the Milan-based club to lift the Serie A successfully after 11 years. And the Italian manager is looking forward to escalating and building on that success.
They have already decided to sign numerous players to this window. Also, they have confirmed the acquisition of Divock Origi, the former Liverpool forward, on a Bosman deal.
AC Milan Fixtures for Season 2022-2023 Serie A
Serie A commences on 13th August 2022 with Leece-Inter, Milan-Udinese, and Verona-Napoli. And it closes on 4th June 2023 with Milan-Verona, Udinese-Juventus, and Torino-Inter. This upcoming calendar consisting of the entire list was announced a few days ago.
The season is set to start on the weekend of 13th August 2022. However, there will be a long pause in between the season because of the traditional Christmas break and World Cup in Qatar. So Serie A football will be terminated from 13th November 2022 to 4th January 2023. Ever since the Serie A season began in 2001, it usually concludes at the beginning of June.
In the opening weekend, you can witness Silvio Berlusconi's first match back in Serie A after selling Milan. He recently promoted team Monza, who hosts Torino.
The two Milan teams will play their first derby match on the weekend of 4th September 2022. And the return game will be held in early February.
The final round will take place on 4th June 2023. Here Milan will be hosting Hellas Verona, Juventus visiting Udinese, Inter at Torino, and Napoli will be playing Sampdoria. And in the penultimate round, Juventus will be visited by Milan.
The Title Race for the Season 2022-2023 of Serie A
Until now, there have been no such direct combat between the title contenders in Serie A across the last day of the match. So there have been quite a few changes in the situation following the results.
While AC Milan bagged the Serie A last season, they are predicted to do the same this season. However, they have a total of 19 titles until now, whereas Juventus has as many as 36 titles.
Serie A Winners of Previous Seasons
Here are a comprehensive listing of all the past Serie A winners:
2021-2022 – AC Milan

2020-2021 – Inter Milan

2019-2020 – Juventus

2018-2019 – Juventus

2017-2018 – Juventus

2016-2017 – Juventus

2015-2016 – Juventus

2014-2015 – Juventus

2013-2014 – Juventus

2012-2013 – Juventus

2011-2012 – Juventus

2010-2011 – AC Milan
Top Goal Scorers in Previous Seasons of Serie A
2021-2022 – Ciro Immobile (Lazio)

2020-2021 – Cristiano Ronaldo (Juventus)

2019-2020 – Ciro Immobile (Lazio)

2018-2019 – Fabio Quagliarella (Sampdoria)

2017-2018 – 2 Players Tied

2016-2017 – Edin Dzeko (Roma)

2015-2016 – Gonzalo Higuain (Napoli)

2014-2015 – 2 Players Tied

2013-2014 – Ciro Immobile (Torino)

2012-2013 – Edinson Cavani (Napoli)

2011-2012 – Zlatan Ibrahimovic (AC Milan)

2010-2011 – Antonio Di Natale (Udinese)
Released Fixtures of AC Milan in Lega Serie A
Round 1: Milan vs. Udinese

Round 2: Atalanta vs. Milan

Round 3: Milan vs. Bologna

Round 4: Sassuolo vs. Milan

Round 5: Milan vs. Inter

Round 6: Sampdoria vs. Milan

Round 7: Milan vs. Napoli

Round 8: Empoli vs. Milan

Round 9: Milan vs. Juventus

Round 10: Verona vs. Milan

Round 11: Milan vs. Monza

Round 12: Torino vs. Milan

Round 13: Milan vs. Spezia

Round 14: Cremonese vs. Milan

Round 15: Milan vs. Fiorentina

Round 16: Salernitana vs. Milan

Round 17: Milan vs. Roma

Round 18: Lecce vs. Milan

Round 19: Lazio vs. Milan

Round 20: Milan vs. Sassuolo

Round 21: Inter vs. Milan

Round 22: Milan vs. Torino

Round 23: Monza vs. Milan

Round 24: Milan vs. Atalanta

Round 25: Fiorentina vs. Milan

Round 26: Milan vs. Salernitana

Round 27: Udinese vs. Milan

Round 28: Napoli vs. Milan

Round 29: Milan vs. Empoli

Round 30: Bologna vs. Milan

Round 31: Milan vs. Lecce

Round 32: Roma vs. Milan

Round 33: Milan vs. Cremonese

Round 34: Milan vs. Lazio

Round 35:Spezia vs. Milan

Round 36: Milan vs. Sampdoria

Round 37: Juventus vs. Milan

Round 38: Milan vs. Verona
Performance Prediction of AC Milan
The Juventus supremacy ran on for nine long years, only when Inter Milan decided to snap the incredible winning streak. It was in 2021 when Inter Milan bagged the 2021 Scudetto. And in 2022, the title stayed in Milan, but with AC Milan this time, as they finished on top of the table.
To Conclude
While AC Milan ranked first with 86 points in 2022, there are great chances of bagging the title yet again. While the winning chances of AC Milan are comparatively greater, you can take the chance of placing favourable bets. Click here to learn more regarding betting on the Serie A.