Bakayoko wants Milan stay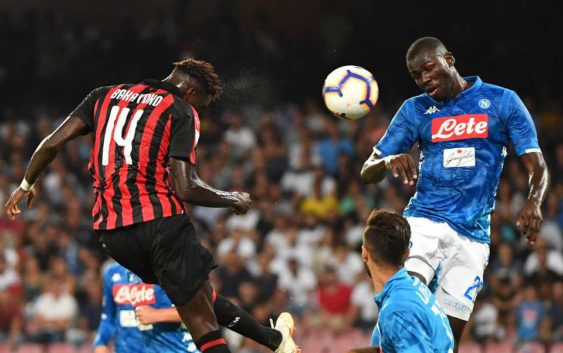 AC Milan are considering the permanent signing of 
Chelsea loanee Tiemoue Bakayoko who has offered some very good performances recently.
The performances of Tiemoue Bakayoko have definitely improved in recent weeks. If in his first appearances in Serie A the French player seemed a bit clumsy and tactically disoriented but now we are seeing a solid midfielder and that rarely makes any mistake.
Considering all the absences with which Gennaro Gattuso must deal, Bakayoko is proving very valuable. In midfield, he and Franck Kessie act as a dam to protect the defence. They have created a compact duo even if obviously, characteristics considering, they can not guarantee enough quality and help to attacking maneuver. In fact, in January Milan will have to intervene on the transfer market to compensate for the absences of Lucas Biglia and Giacomo Bonaventura.
Bakayoko's goal is clear, he wants to stay at Milan. Il Corriere dello Sport reports that the French midfielder wants to convince Leonardo to exercise the purchase option. After the 5 million euros invested in the summer for loan, Milan must spend another 35 to make his signing permanent. A very expensive operation, therefore. Without qualification in Champions League, it will be very difficult for the Rossoneri to afford such expenses. In any case, the club expects a discount from Chelsea.
Tiemoue Bakayoko is doing well for Milan now but his purchase at this figures is very unlikely. In addition, Milan must keep a close eye to the Financial Fair Play. Apparently sporting director Leonardo in negotiating with Chelsea to renew the loan and keep the purchase option but at around 20 million euros.