Barcelona confirm the signing of AC Milan star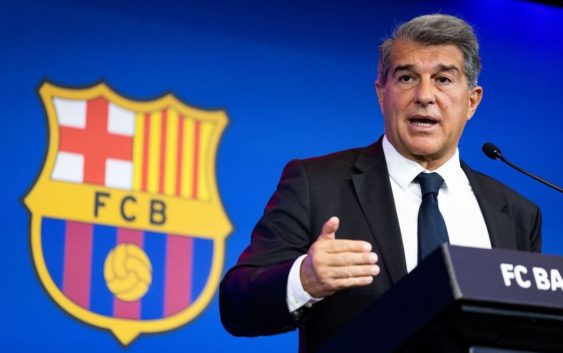 Barcelona president Joan Laporta confirms that the Spanish giants have completed the signing of AC Milan midfielder Franck Kessie.
The adventure of Franck Kessie at AC Milan is officially coming to an end. The 25-year-old central midfielder will leave the Rossoneri at the end of the season as a free agent. A big loss for AC Milan who invested 32 million euros to buy Kessie from Atalanta in 2017.
Despite publicly saying that he would continue to play with AC Milan, Franck has made other choices. Kessie will become a new Barcelona player next season. Barcelona president Johan Laporta confirmed today that the Blaugrana squad had completed the signing of the Rossoneri midfielder.
"We've completed two signings for the next season. One is a midfielder, the other one is a centre-back. But I'm not allowed to mention their names", said Laporta. Nevertheless, the players in question are Franck Kessie and Andreas Christensen.

The former Atalanta player refused to extend his contract with the Rossoneri declining their offer of 6.5 million per season. Kessie will be earning practically the same figure from Barcelona, €7 million per season (bonuses included). The Ivory Coast international had his medicals with Barcelona in great secret in Switzerland a few days ago.
Kessie's agent, George Atangana, will pocket a fee of €10 million as commission. AC Milan had refused to pay a commission fee to Atangana. Maldini and company believed it was pointless to pay a commission for a player they already had in their ranks. That would practically mean paying to acquire the player for a second time. Kessie leaves to join Barcelona after 214 appearances with AC Milan, scoring 36 goals and assisting 16.
---
READ MORE: AC Milan to make 6 signings this summer