Bayern midfielder an opportunity for AC Milan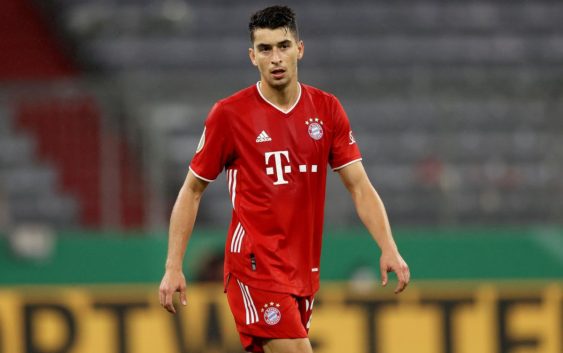 AC Milan are looking to sign a new central midfielder in January and an opportunity has emerged from Bayern Munich.
As reported, a new centre back is the primary goal of AC Milan in January. Maldini is involved personally to close a deal for Simakan of Strasbourg as soon as possible. At the same time AC Milan are looking for opportunities in other positions. The Rossoneri would also like to sign a midfielder and a striker.
An opportunity in midfield has emerged from Germany. Spanish talent Marc Roca who joined Bayern Munich in the summer is available to leave after very limited time in Bundesliga so far.
Roca was courted by Milan for a long time but in the end the Rossoneri chose Sandro Tonali. When Milan realized they could purchase Tonali they abandoned talks with other targets. Now Bayern Munich are open to let him join a new club, either on loan or on a permanent transfer.
The 24-year-old defensive midfielder has found very little space this season making just five appearances. Only 20 minutes in the Bundesliga and 156 in Champions League are too little for a player who was considered one of the best defensive midfielders in Spain.
A new adventure is the only choice for the Spanish talent who was hoping to be part of the national team in Euro 2021. The Rossoneri are monitoring closely his situation.
---
READ MORE: Barcelona respond to AC Milan's interest for Riqui Puig