French billionaire in advanced talks to buy AC Milan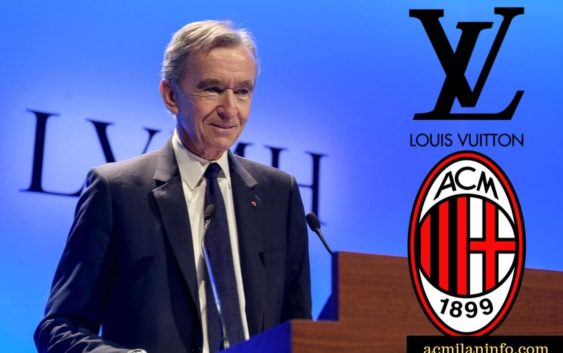 French billionaire Bernard Arnault is reportedly in advance talks to acquire AC Milan from Elliot Management.
AC Milan going through a very difficult situation where the results are missing. The thrashing and humiliating 5-0 defeat against Atalanta puts the Rossoneri closer to the the relegation area that to Europa League. The players, the coach, the management and the ownership look powerless in front of AC Milan's scandalous performances.
This situation puts Elliott Management Corporation at a tight corner. The American investment fund has failed to revitalize the squad and despite continuous denials they are open to sell the club in case of a pleasing offer with Bernard Arnault interested in acquiring the club.
While Elliot would like to sell AC Milan for €1 billion while the French billionaire is reportedly offering a few millions less. The head of the LVMH group continues to negotiate with Elliot and despite the public denials, understandable because of the uncertain outcome of the talks, new updates have leaked regarding the sale of AC Milan. 
La Repubblica reports that the parties have signed a due diligence and Arnault's representatives are studying the club's financial accounts. Lawyer Antonello Martinez declared for Telelombardia that he had an authentic copy of the agreement dated in November adding: "secrecy and denials are due but all insiders know that the negotiation is real". The parties are again at the negotiation table.
It's still early to predict the outcome but the reports depict the insistence of Bernard Arnault to associate his empire of luxury brands to a football club. The 70-year-old French entrepreneur who is one of the three richest people in the world has a net worth of around $100 billion and his LVMH group controls famous brands like Louis Vuitton, Moet & Chandon, Dom Perignon, Hennessy, Dior and Bvlgari. Despite the difficult moment, AC Milan remains an attractive club.
---
READ MORE: AC Milan's first January sale confirmed