Man City star linked with AC Milan hints at summer exit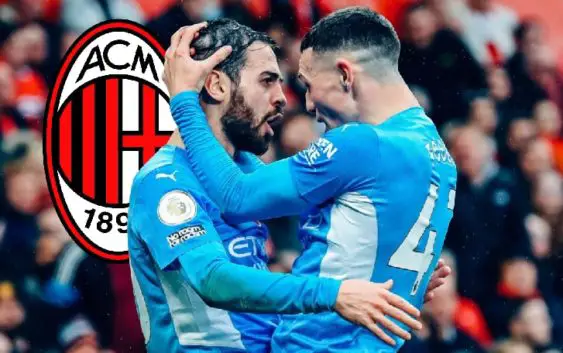 Manchester City playmaker Bernardo Silva who was linked with a summer move to AC Milan admits he wanted to leave.
Manchester City star Bernardo Silva was linked with a potential move to AC Milan during the summer transfer window. The Portuguese playmaker was reported to be unhappy with life in England and looking to change club.
The English press claimed that the Rossoneri had tried to bring Silva at San Siro on a initial loan move that could have become obligatory at the end of the season for a total figure of 50 million euros. Despite the many rumors the transfer did not materialize.
Bernardo Silva stayed at Manchester City and is enjoying a stellar campaign this season. The 27-year-old attacking midfielder has scored 10 goals and assisted 3 in 35 appearances with Pep Guardiola's side. In a recent interview with The Times, Silva admitted that he wanted to leave last summer and an exit is still possible.
"I was feeling a little bit alone at the time in England and I wasn't very happy with my life. And if you're not happy, you don't do your job as well as you do when you are happy. I was well physically, but if you don't do your job with a smile on your face, you're not going to do it as well.
I had a talk with the club because I wasn't happy with my life here, and I wanted to be closer to my family. But wanting to leave had nothing to do with the club. I love Manchester City and I love my teammates."
Bernardo Silva leaves the door open for a summer departure. "At the end of the season, I'm going to sit down with City and see what's best for both sides. We're in the middle of the season and we want to win a lot of important trophies. Now is not a good time to talk about my future."
---
READ MORE: AC Milan forward could become the best player of the last 15 years