Botman gives social hint about AC Milan transfer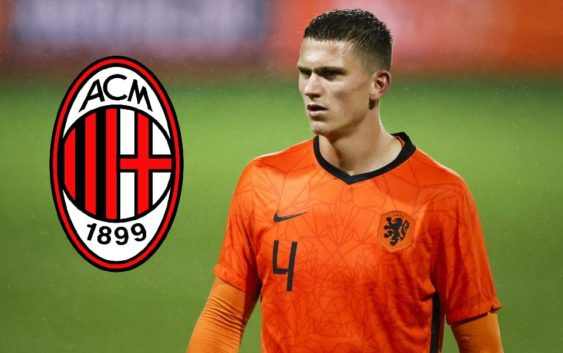 AC Milan transfer target Sven Botman has joined the celebrations for the derby win by liking a picture of Olivier Giroud.
Yesterday was Olivier Giroud's day. The French striker stunned the myriad of spectators sitting in front of the TV watching the derby. His brace gave Milan the victory and opened the Scudetto race with just one point of difference between the two clubs.
The Instagram page 433 last night published a beautiful photo of Giroud celebrating at San Siro with the caption "The King of the San Siro". A post, like many others, to celebrate the brace of the French striker. However, it was a post that was liked by AC Milan transfer target Sven Botman.
AC Milan tried to sign the Netherlands international during the January transfer window but without success. According to numerous reports the arrival of Botman at San Siro has just been postponed for the summer. The player has already agreed personal terms with the Rossoneri but there is no agreement yet with Lille.
Lille president Olivier Letang, interviewed by Le Parisien, spoke about the future of Sven Botman and his possible transfer to AC Milan. "We had no obligation to sell in the winter. We had two hearings with the DNCG (the financial regulation authority of French football) in July and October, which took place in a very simple way. In fact, we were contacted for other players but we kept them. As it was published, for example Newcastle were ready to offer 50 million euros for Sven Botman.
Sven already had the opportunity to leave last summer. I told him he would not leave and we would discuss it again at the end of the season. He is a great person and a top player that deserves to play in a club that can win the Champions League. If there is something that can satisfy the demands of all parties next summer, we will discuss it. It is important to respect the commitments. "
---
READ MORE: Juventus tried to sign AC Milan striker in January