Calhanoglu set to leave AC Milan this summer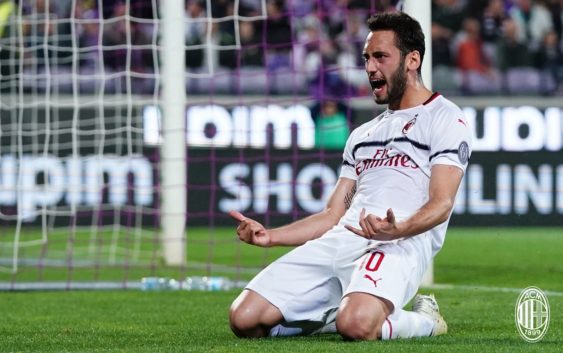 AC Milan midfielder Hakan Calhanoglu
could surprisingly leave the club as he doesn't want to renew his contract with the Rossoneri.
Hakan Calhanoglu has lived many lives in his three years at Milan. The latest version of himself is certainly the best. With Stefano Pioli, in a role much more suited to his characteristics, he is giving his best in terms of assists (two for Ibrahimovic against Sassuolo) and goals.
Calhanoglu has become a resource, an essential player for the squad. But according to reports by Gazzetta dello Sport, his future is totally unclear. The contract of the attacking midfielder is about to expire in 2021 but for now there hasn't been any renewal talks. Indeed, according to the Italian newspaper the Turkish midfielder has some doubts on his permanence at Milan. That would put the club at a tight spot because the Turkey international could leave on a free transfer next year.
In fact Hakan seems oriented to change club as he does not want to renew writes La Gazzetta. Calhanoglu feels nostalgic for his "home", he wants to return to Germany that adopted him from a very young age and offered him the chance to become an important player. The player with a reaction on social media denied this claims as false.
Ralf Rangnick has tried to sign him on two different occasions in the past. His permanence at Red Bull Leipzig means that a new attempt is not excluded. And there is also Hertha Berlin, which has the economic strength for this type of investment.
AC Milan signed Hakan Calhanoglu in 2017 from Bayer Leverkusen for 24 million euros. The 26-year-old attacking midfielder has made 126 appearances with the Rososneri scoring 21 goals and providing 35 assists so far.
---
READ MORE: AC Milan reach agreement for Rebic transfer