"Andre Silva? An insult to football, UEFA should investigate"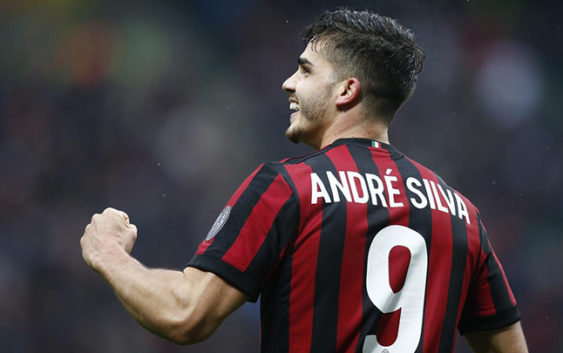 AC Milan striker Andre Silva is in big trouble in Spain with Sevilla coach Joaquin Caparros pretending the Portuguese is faking  an injury.
After some strong words yesterday, today Joaquin Caparros has increased the dose against Andre Silva. The Sevilla coach talked about the disappointing moment of the Portuguese, who has been injured for over a month but could be called up for the Nations League.
Caparros in press conference talks of "insult to football" if Silva is indeed call-up by Portugal in June. The Spanish coach is totally convinced that Silva's injury (patellar tendon problem) may be false, and that he has decided to stay fresh and not put himself at the disposal of the Andalusian team fighting for Champions League qualification.
Yesterday Caparros said: "We are not stupid. Andre Silva will not play and it is a case of which we must speak for the sake of football. I hope his national team won't call him because it would be wrong. How should Sevilla feel if we were to see him play with Portugal? I believe that the opinion of the doctor of the club that pays his salary must count".
Today the Sevilla coach upped his criticism for the Portuguese striker: "Andre Silva is no longer in the squad and we need to seriously talk about this case. Let's talk about a guy who did very well in the beginning, but then disappeared, especially in the last two months. I ask Portugal, for football's sake, not to call him up for the Nations League.
It would be an insult to football. I believe that UEFA should investigate his medical reports. How would all the Sevilla fans react, all the technical staff, the managers, our president seeing Andre Silva on the pitch for Portugal in June?"
AC Milan signed Andre Silva in 2017 from Porto for a staggering fee of 38 million euros. After a very disappointing first season in Italy scoring just 2 goals in Serie A the 23-year-old striker was loaned to Sevilla. Andre Silva made a great start to life in Spain scoring many important goals in the beginning of the season but his form faded quickly. Sevilla won't make his move permanent and the former Porto will return to Milan this summer.
---
---