Chelsea offer huge fee plus one player for Donnarumma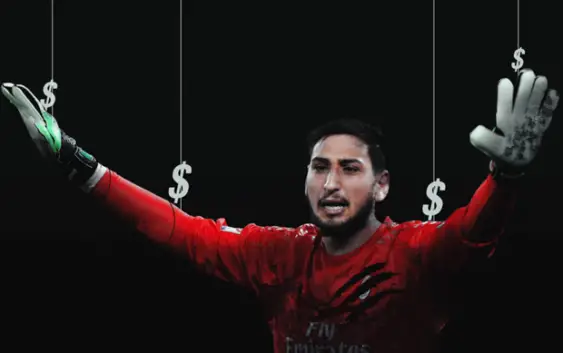 Chelsea are determined to buy AC Milan goalkeeper Gianluigi Donnarumma and are offering cash plus one player in exchange for Gigio.
The future of Gianluigi Donnarumma is far away from AC Milan. According to Tuttosport, Chelsea are serious in their pursuit of the Italian goalkeeper and the London club is offering cash plus a technical counterpart to secure the 21-year-old shot-stopper.
Frank Lampard in particular is a big admirer of the AC Milan star. The Chelsea coach has placed Gigio at the top of his wish list for the next market window. Thus Roman Ambramovic's club officially enters the auction for Donnarumma's services and also tries to start in pole position.
The Rossoneri CEO Ivan Gazidis hopes to earn a lot from the sale of Donnarumma in order to settle AC Milan's books with a huge capital gain that would result form the youngster's departure. An exit facilitated by Elliott's decision not to meet the renewal requests received in recent months from Mino Raiola, considered to be unrealistic for Milan's budged.
With his contract expiring in 2021, and with no concrete possibility of extension, the Rossoneri have no other option but sell Donnarumma or else risk losing him for free in one year. Selling Donnarumma to the highest bidder is the goal of Elliot.
Tuttosport reports that Chelsea are offering 60 million euros plus Kepa Arrizabalaga for Donnarumma. A very pleasing bid that would certainly make Milan and Elliot happy. Juventus too are interested in Gigio but if everything goes according to Gazidis' plans, the future of the Rossoneri's goalkeeper will not be in Italy.
Selling Donnarumma to Chelsea is a solution that would satisfy Milan twice. The offer of 60 million matches AC Milan's rating of the player plus the Rossoneri would replace him immediately with Kepa Arrizabalaga. Chelsea are offering Donnarumma a rich contract of 8 million plus bonuses per season for the next 5 years. Two years ago, Chelsea paid 80 million to buy Kepa from Athletic Bilbao.
---
READ MORE: AC Milan crazy after new Sadio Mane