Chelsea to use Bakayoko in offer for Milan star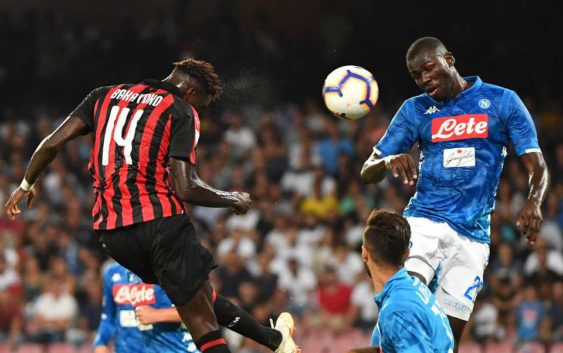 Chelsea coach Maurizio Sarri is desperate to sign Suso and is willing to offer AC Milan Tiemoue Bakayoko plus cash or other players.
This summer AC Milan signed Tiemoue Bakayoko on loan with an option to buy. If the French midfielder manages to replicate his performances at Monaco, the Rossoneri would gladly make his move permanent. However, Chelsea coach, Maurizio Sarri has additional plans for the 24 year old and intends to use him in a swap deal for Suso.
Sarri has not given up on the Spaniard and after a long period of courtship while at Napoli he now wants to bring Suso in England. Calciomercato.com reports that Chelsea are also willing to offer cash in addition to Bakayoko. In such a case the total cost of the the flamboyant right winger would exceed the 50 million euros. Cesc Fabregas and David Luiz could also be included in this deal.
The former Liverpool signed by Adriano Galliani in 2015 for less than 1 million euros has transformed into one of the best players in Serie A. So far Suso has made 97 appearances and has scored 15 goals for the Rossoneri. He is one of the most important players of Gennaro Gattuso's squad and even in front of a lucrative offer AC Milan will think carefully before selling one of their best players.
AC Milan Home Jersey Men 2018/19