Chelsea unhappy with Conte, assist for Milan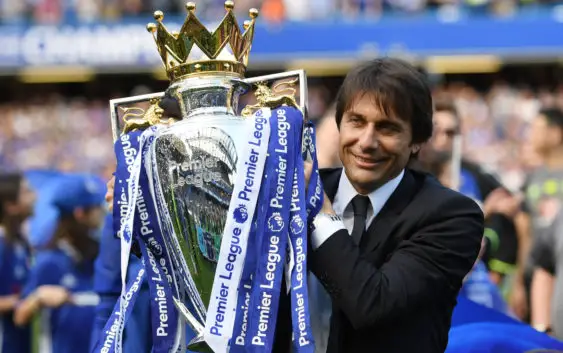 While Mirabelli confirms that Montella's position at Milan is in serious discussion, at same time, reports from England suggest that Chelsea and Conte are further than ever.
Antonio Conte is not having a good time at Chelsea. In the last three games there was no victory between Premier League and Champions League, this has caused tensions and dissatisfaction within the club.
According to the latest news coming from England, namely from The Sun, the leadership of the London club seem unhappy with the current Italian coach. Specifically about the excuses that Conte pulls out after every unsatisfactory result. His justifications do not seem to be particularly appealing to the club.
The team must react and tomorrow with Watford, at Stamford Bridge, has a great chance to get rid of negative voices and critics. Local press suggests that many Chelsea players are unsatisfied with Conte's tough training methods. Excessive workload is creating a bad temper and even a bit too much injuries. The absences of some elements weighs a lot. However, the former technical commissioner of the Italian national team has no intention of changing the approach.
The feeling is that, beyond some superficial statements, the relationship between Conte and Chelsea will end at the end of this season if the results continue to disappoint. President Roman Abramovich expects the team to excel in all competitions, especially in Champions League. AC Milan, who consider Conte top target for next season, are an interested spectator and are looking carefully the evolution of the situation hoping that the divorce will come and there are the right conditions to bid for Conte. Obviously on the former Juventus there are also other clubs and it will not be easy for the rossoneri, even if he leaves Chelsea. However the red and blacks could rely heavily on the coach's desire to return in Italy and with Mirabelli confirming that Montella position at Milan is in serious discussion everything can happen.
---
---