Conti: Milan is a dream about to be fulfilled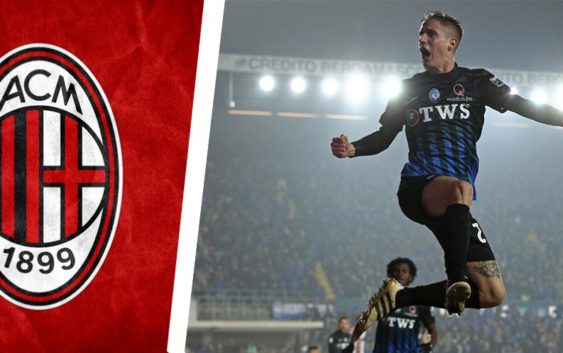 After Fabio Borini, Andrea Conti of Atalanta will become AC Milan's sixth signing. In a short interview after the European he already speaks like a rossonero.
MILAN TRANSFER NEWS – After the European Under 21, it is time to establish the future of many azzurri talents who participated in the unfortunate expedition. In addition to the Donnarumma rebus, Milan is very interested about the fate of Atalanta's Andrea Conti.
The right back has been a hot topic in Casa Milan in the last month, a young footballer who is eagerly waiting for a positive outcome of the negotiations. No matter the cost, Marco Fassone and Massimiliano Mirabelli are determined to sign the 23 year old defender. Today or tomorrow is expected a decisive meeting about his future. Conti will meet Atalanta's executives and and will reveal his desire to go to Milan, as long ago admitted by his agent Mario Giuffredi. The rossoneri meanwhile are preparing the final offer. From the request of 30 millions, which is considered excessive by everyone, an offer of 23-24 millions plus a player in exchange or renunciation of the 30% from the future sale of the former Milan player Petagna.
After his departure at Orio al Serio airport, Andrea Conti responded to a couple questions from journalist: "Milan? It's a big possibility. When it arrived, i decided to play in Milan and we will see how it goes".
Regarding the deal
"I know tomorrow the two clubs will meet to find an agreement".
If the marcato has affected the performance of U21
"I do not think the marcato has affected our performance. We played a good European".
About Atalanta
"What happened to me is the merit of Atalanta to which i will be grateful forever. I also thank manager Di Biagio who has always believed in me".
About Milan
"It is a dream that would be fulfilled".
About Donnarumma:
"I hope he will be at Milan with me as well. I feel sorry for the chaos that has been created around him. He's a 18 years old boy and does not deserve the many critics he is facing".