Conti's conditions: official update by the club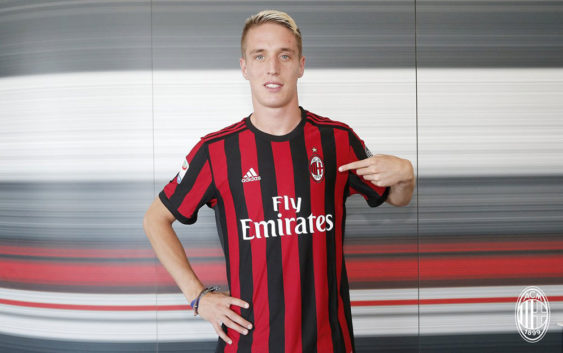 Rossoneri right back Andrea Conti will have to undergo a second operation tomorrow as his condition is worst then initially thought AC Milan report.
AC Milan offered an update on Andre Conti's conditions.
"Following Andrea Conti's left knee recent sprained trauma, AC Milan medical staff considered the clinical findings with professor Freddie Fu and professor Pier Paolo Mariani and the unanimous diagnosis is that of a residual rotational instability of the operated knee that can be fixed through a new surgery that will be carried out tomorrow by prof Mariani at Clinica Villa Stuart in Rome".
The news is shocking for him, for AC Milan and for all those around him. After almost seven months away from the pitch Conti will have to undergo a second operation. His recent medical control in Pittsburgh last week, where the AC Milan fullback went to understand the extent of the damage, revealed that his knee hasn't heel properly and that surgery would be needed.
As La Gazzetta dello Sport initially reported, tomorrow Andrea Conti will be in Rome, at Villa Stuart clinic, where he will be operated again by the team of doctor Mariani, a true pioneer in the reconstruction of knee ligaments. The problem is not so much surgery but the recovery. The former Atalanta defender was a step away from returning to play (had been summoned for Milan-Chievo) but the cruel fate and some incorrect assessments of his athletic work have led him to further trouble that can be solved only with a new operation.
He is expected to stay out for 5-6 months and may return to train regularly only in September. An advice? Andrea must watch his Roma colleague Alessandro Florenzi, who also suffered the same knee injury a year ago but has returned fully fit after months of treatment.
---
---