CorSera: Gattuso to change formation for Andre Silva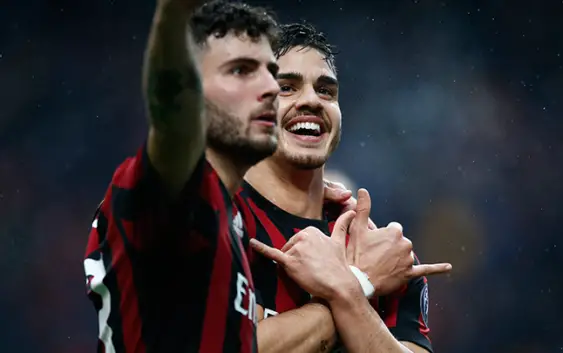 After a rather disappointing first part of the season, Andre Silva has started a new life in the Rossoneri and coach Gattuso is thinking of giving him more time on the pitch.
In fact it was enough to score his first goal in Serie A against Genoa to unblock himself and push away the many voices that wanted him far from AC Milan. The Portuguese striker repeated himself on Sunday at San Siro against Chievo, giving the Rossoneri other precious points that could be decisive in the Champions run. AC Milan's number 9 now has no desire to stop and could even find more space on the pitch.
Corriere della Sera explains this morning that Andre Silva has changed a lot in the last period. His technical skills were never in doubt, while there was some uncertainty about his character and personality. In these weeks, thanks to the support of Rino Gattuso, something has changed in the head of the Portuguese, who is now more aggressive and more lucid in the goal area.
With the explosion of the former Porto, Gattuso could more frequently use the two strikers formation. The Rossonero number 9 has indeed proved to perform better with another striker at his side and for this reason, from here to the end of season, the coach may start using more often the 4-4-2 formation with two strikers up front. His adaptation time therefore is over and the moment of Andre has finally arrived. Who knows, perhaps he will be AC Milan's secret weapon to clinch a Champions League place.
---
---