Milan reached renewal agreement with Cutrone: the details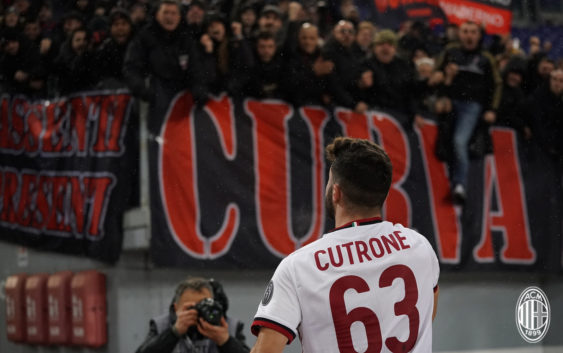 AC Milan have reached a renewal agreement with Patrick Cutrone. The young striker will stay at San Siro till 2022 and will receive a considerable salary increase.
AC Milan want to keep Cutrone tight. Several European clubs have laid eyes on the young striker. It is no coincidence that the red and blacks are offering Patrick his third contract renewal within a year. The current agreement provides for a 2021 deadline that the club wants to prolong with another pay hike for the young Italian.
According to reports by Il Messaggero, the new contract will have a 2022 deadline and the player will ear almost 1 million euros per year. A deserved salary increase for Cutrone, who currently receives around 180 thousand euros per season. The new contract will be signed by the end of the month. No one would expected Cutrone to have such an immediate and important impact on the Rossoneri's season with the first team. Instead the 20 year old from Como is the starting centre-forward of Gattuso's team.
Cutrone has become an idol for the fans, who adore him both at San Siro and on social networks. The boy is greatly appreciated for his attitude always gritty, his hunger and humility. Obviously, the goals also help to further improve the consideration that everyone has towards him. After all, the strikers live to score and even Patrick is like that.
https://www.facebook.com/acmilannewsrossonero/videos/381769302231186/
---
---