CorSport: Milan, who remains and who leaves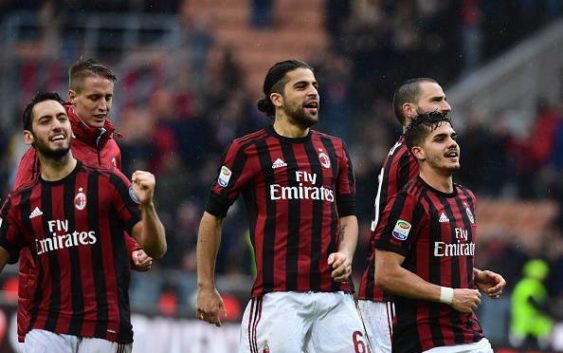 The 2017/18 Serie A season will end within less than a month and AC Milan are already analyzing which players will stay and which will leave the squad this summer.
The Rossoneri club before making concrete plans will have to understand what the sanctions and the decisions of UEFA will be. In May, the control commission of Nyon will express itself on possible restrictions and fines after the presentation of the business plan happened about a week ago. After that the management will understand how it can operate on the summer transfer market.
Meanwhile, awaiting the approval of the mercato budget AC Milan are analyzing who will remain (most likely) and be part of Gennaro Gattuso's squad even for next season and who could be sacrificed. Il Corriere dello Sport reports about 14-15 elements which will stay while the rest of the team will suffer considerable changes.
Let's start with the goalkeepers, a department that risks being completely revolutionized: it all depends on brothers Gigio and Antonio Donnarumma and on the will of their agent Mino Raiola to take them away from Milanello. Meanwhile, Pepe Reina has already been booked and as his deputy could be used one between baby Plizzari or Brazilian Gabriel, both returning from their respective loans.
The defense should be confirmed almost entirely, apart from the possible departures of Abate and Antonelli, both players have contract expiring in one year and have been used rarely by Gattuso. Musacchio and Gustavo Gomez are sure to leave AC Milan this summer. The real purchase in defense could be the recovery of Andrea Conti, who will return in September from a second knee operation.
In midfield, the three starters are untouchable: Biglia, Bonaventura and Kessie will have no problems keeping their place in the team. Just like youngster Locatelli while former captain Montolivo and Jose Mauri are expected to pack their bags. At least one quality signing is planned in this department, a second arrival could be the surprise.
In the end, the attack: if Cutrone is untouchable, the same can not be said for Andre Silva and Kalinic who will both be carefully evaluated in this season finale. The dream is to replace them with a top player like Andrea Belotti, but it will not be easy. Another complication is the contract issue of Jesus Suso and the 40 million release clause that could see him leave despite the recent renewal with AC Milan.
---
---