Del Piero: "Higuain seeking revenge against Juventus"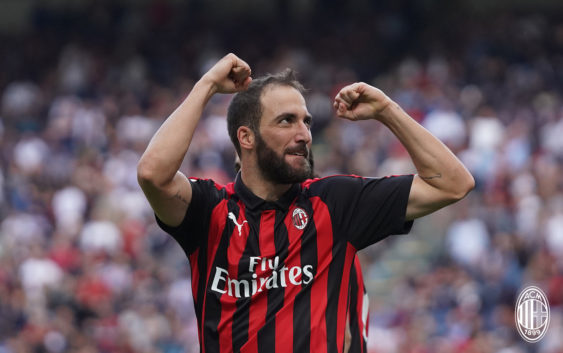 Former Juventus striker Gonzalo Higuain joined AC Milan on loan this summer following the arrival of Cristiano Ronaldo in Turin.
Argentine striker Gonzalo Higuain is enjoying the best start of his career at San Siro. The 30 year old has never been so prolific in front of the goal and in 7 appearances for AC Milan has found the back of the net on 6 occasions. A goal every 105 minutes.
Former Juventus legend Alessandro Del Piero in a recent interview for Sky Sport Italia commented on Higuain's surprising transfer to AC Milan and his form so far: "AC Milan need him so badly, both for his goal and for his leadership. Everybody runs to hug him whenever he scores, this proves how happy he is at Milan and proves he's settled in very well. Before his move to Juventus, he used to complain much more. At Juve he has improved and has learned to play for the team as well".
"However, I think he is angry with Juventus. He wanted to take his revenge after being kicked out of Juve. He had positive seasons at Juve (55 goals in 105 appearances) but he was sold, I think that's the reason for Higuain's anger. Did you notice his celebrations? He opens his arms like he wants to be hugged. He is at AC Milan to solve their problems, he knows that and he loves it. He feels great in the group".
AC Milan signed Gonzalo Higuain as part of the mega-deal that saw Leonardo Bonucci return to Juventus while Mattia Caldara and the Argentine walked the opposite path. He was signed by the Rossoneri on a season-long loan deal with the option to make the move permanent at the end of the season for 36 million euros.
BUY Higuain's

PUMA jersey

here – Worldwide FREE shipping
AC Milan Home Jersey Men 2018/19