Dest signings highlights the big difference between Elliott and RedBird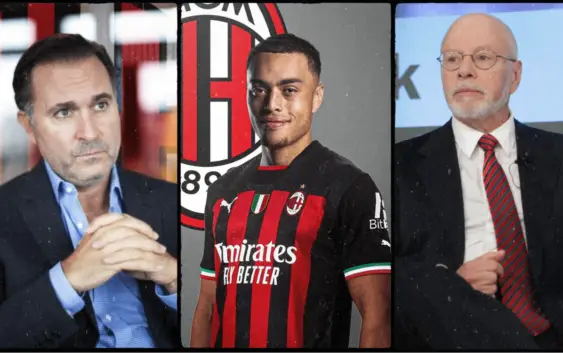 Within 24 hours AC Milan completed the signing of Sergino Dest from Barcelona thanks to the quick approval of RedBird.
In the last day of August, RedBird Capital completed the purchase of AC Milan club from Elliott Management for a figure of €1.2 billion plus bonuses. Gerry Cardinale becomes the fourth owner of the Rossoneri club in the last six years. At the same time, 31 August marked the end of the summer transfer window.
AC Milan spent almost €50 million for De Ketelaere, Thiaw, Messias, Florenzi and Vranckx. The summer shopping campaign was financed by Elliott. On the last day, AC Milan brought Sergino Dest on loan from Barcelona with the option to make the transfer permanent for e figure of €20 million.
The signing of Sergino Dest highlights the striking difference between Elliott and RedBird. As soon as the management learned that the injury of Alesmptsandro Florenzi was worse than initially though, Maldini picked up the phone to contact RedBird. The request was precise, AC Milan needed a new right back immediately.
The response was immediate as well. "Go for it and sign a quality player" was the message from the new American owners. Within 24 hours Maldini reached an agreement with both Barcelona and Dest and everything was approved without hesitation from RedBird. Coincidentally the first signing of RedBird was an American player.
A deal in such a short time would have been impossible during the Elliott days. First Maldini and Massara should have presented a list of targets. Then the analytics team should have given a positive reports. After it was the turn of Ivan Gazidis to negotiate the financial aspects of the deal. At the end the approval of Elliott was needed to complete everything.
There was no chance for all the steps to be completed within 24 hours. On the contrary, AC Milan's transfer business during the Elliott days was known for its slow pace. That's the main reason why the Rossoneri failed to land Botman and Renato Sanches. The new ownership seems oriented to put more trust on Maldini and Massara and act much more quickly.
---
READ MORE: AC Milan end the mercato with 7 signings and 12 exits