Di Canio: 'Ibrahimovic is a burden for his teammates'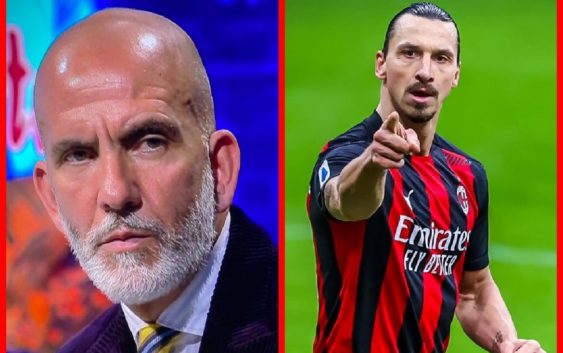 Former AC Milan striker Paolo Di Canio claims Zlatan Ibrahimovic is putting his teammates in trouble with his actions.
Zlatan Ibrahimovic represents one of Stefano Pioli biggest doubts for the upcoming derby against Inter which will be played on Saturday afternoon at San Siro. It is still unclear whether he will be available after the tendon injury he suffered against Juventus.
Ibrahimovic's season so far has been full of ups and downs. His season began late due to a knee injury he suffered against Juventus last season that was followed with a surgical intervention. Other physical problems prevented him from giving a greater contribution throughout the season. With his leadership, his way of doing things, Zlatan is still an added value for Milan. In the penalty area he still makes the difference.
However, doubts arise considering that a 40-year-old player is leading the attack of AC Milan. Ibrahimovic is obviously slower and physical problems are now becoming more and more frequent. The Swedish star is rumored to be in negotiations with AC Milan regarding a one-year contract extension.
In an interview with Corriere dello Sport, former AC Milan striker Paolo Di Canio spoke about Zlatan Ibrahimovic. The former player and currently football pundit commented on the situation regarding the Swedish striker and his statements are not exactly very positive.
"Ibra is a champion, this is out of the question. Nobody can tell him anything. But until a few years ago he missed two out of twenty balls played, now he misses eighteen out of twenty. It is a problem because when he loses the ball, he puts his teammates in difficulty and they suffer the counterattacks of the opponents.
This is no longer a coincidence because it has happened often. He will surely continue forever to be good with bicycle-kicks, head shots, in passes with his chest but this is a team that still has fifteen matches to face. This does not mean that Milan are not doing a fantastic job with what they have at their disposal".
---
READ MORE: Juventus tried to sign AC Milan striker in January