AC Milan have sent two clear messages to their opponents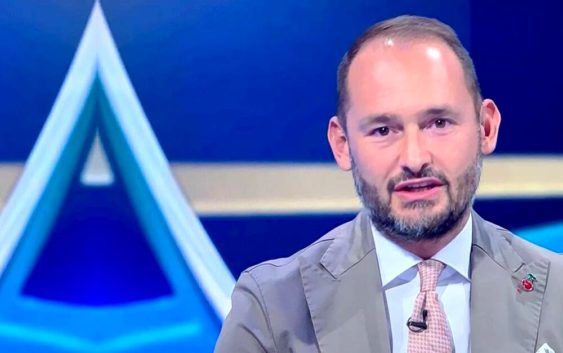 AC Milan's 3-1 victory over Empoli has impressed Gianluca Di Marzio. The Rossoneri have sent two clear messages claims the Italian journalist.
Two weeks ago Juventus coach, Massimiliano Allegri, trying to justify his team's weak results declared: "I would love to see if Inter or Milan would be in difficulty if they lost 5-6 regular starters". A director answer arrived yesterday when AC Milan managed to overcome Empoli despite losing a total of nine players to injury.
At one moment it looked like the Rossoneri would be held to a draw. A beautiful free kick from Nedim Bajrami in the 92 minute caught Ciprian Tatarusanu off guard. Nevertheless, AC Milan players did not lose hope and scored two goals in the stoppage time with Ballo-Toure and Rafael Leao.
When any other team would have probably accepted the draw, the Rossoneri fought until the end for a precious victory. An impressive feat considering that Saelemaekers, Calabria and Kjaer were forced to abandon the match due to injury. Gianluca Di Marzio says AC Milan performance sent two clear messages to the opponents.
"It was a proof of character. When you concede the 1-1 draw in stoppage time and manage to score two goals later, it's the sign of a team that never gives up. Rafael Leao has scored 4 goals and provided 4 assists at the start of this season. He had never started so strong in his career. This is another sign", according to the Italian journalist.
Di Marzio highlights how AC Milan will fight until the very last second of the match to get a victory. At the same time, Rafael Leao is once against confirmed as the best player in Serie A. The Portuguese left winger has4 goals and 7 assists in 9 appearances across all competitions.
---
READ MORE: Three AC Milan players set to leave in January